Deep Dives Early Access
Helping students become better writers and researchers.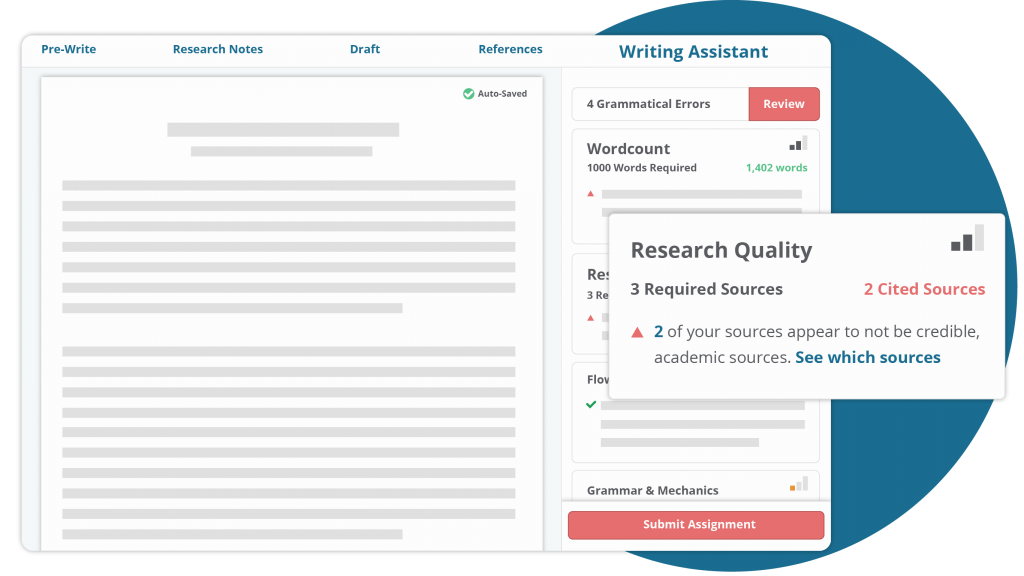 Deep Dives is a new product from Packback that will bring the magic of Packback's AI feedback and student-centered pedagogical approach to long-form writing assignments.
With Deep Dives, instructors will be able to support students' written communication and independent research skills on long-form writing assignments in scalable, mastery-oriented way, while also saving time while grading essays.
---
Request early access to Deep Dives in Fall 2022
Early access faculty members will get a discounted price and access to the new platform a full semester before the public.

?️ Your class will receive the early access price: $43 for the bundle (Packback Questions, Instruct, and Deep Dives), compared to the $49 list price of the bundle for the January 2023 public launch.


?️ Your feedback will shape the product before it launches: Your class will be one of the initial classes using Deep Dives, and will be able to provide your feedback to shape the development of the platform.


? But please be aware that this product is new and will change throughout the fall: This is a new product in active development. While Deep Dives early access features are being developed with the same rigorous standards as any other feature on Packback, bugs are possible- like in any new software. Features will be modified and released throughout the fall semester.
---
What are the key Deep Dives features?

Instant Writing Coaching for Students
Grammar & Spelling
Flow
Repetitiveness
Research Quality
Formatting
And more…

"Digital Research Assistant" for students
Source credibility feedback
Auto-detection of sources in text
Automatic citation generation

AI-assisted speed grading experience for faculty
Customizable to support most writing assignments
AI-suggested scores for writing mechanics
Smart Highlighting to make reviewing an essay easier
Want to learn more about the details of the features that will be available in the early access program? Set up a time to speak with a member of our team by emailing curious@packback.co.