Hello friends, my name is Caitlin Kern, former AVID Elective and English teacher at Baltimore County Public School System and current Packback team member. My worlds recently collided when AVID and Packback announced their partnership to bring Packback's AI-aided writing tutor and discussion platform to AVID's wonderful Elective and Excel curriculum.
For those of you who haven't heard of AVID, they are an incredible non-profit organization that supports over 100,000 educators and millions of students nationwide by helping them develop college and career readiness skills.
As someone deeply passionate about both organizations' missions, this partnership quite literally gives me chills. When I was teaching the AVID Elective to 9th graders, I spent my time helping students dream big. Those dreams were related to their dream school, dream career, or dream experience in high school. The reality is, many of the students who entered my classroom had never been told to dream big. In fact, at one point or another they have probably been told the opposite. These were students that -for whatever reason – were often told they didn't have the potential, the skills, or the ability to achieve great things. The AVID curriculum helped me help students build confidence in themselves, uncovering what was already inside of them. When students tapped into the capabilities they had buried inside, dreaming even bigger became possible.
As an AVID Elective teacher, I felt like I had the resources, support, and space to cultivate a palpable love of learning in my students. What's so energizing about this partnership is the alignment – both AVID and Packback are serving teachers and students, leading to stronger relationships between the teacher and the learner, and truly tangible outcomes in student success.
When I think about this generation of learners, a few things come to mind. First and foremost is the importance of purposeful digital literacy. I think it's so important for students to be able to use technology as tools, but ultimately grow the soft skills that are necessary to be successful in college and careers. Critical thinking, curiosity, and empathy will always be necessary skills regardless of advancement in technology. AVID and Packback help develop these imperative skills, and this partnership delivers incredible technology that I personally wish I had as a teacher.
But what I think is even more important is that this partnership helps to cultivate voice. AVID celebrates the individual student, and Packback has developed a platform that allows students to express their unique voice and their individuality.
Now, as I approach my second work anniversary at Packback, you can imagine why I've described this moment in time as "magical". I firmly believe that students who have the benefit of being both AVID and Packback students will be more engaged, motivated, and secure learners, and are going to be the change makers we read about one day.
Our partnership with AVID will work to provide access to our state-of-the-art AI aided writing platform and discussion platform to AVID teachers and students in grades 9-12 AVID Elective courses and grades 7-8 AVID Excel  courses. Read more about the partnership here.
---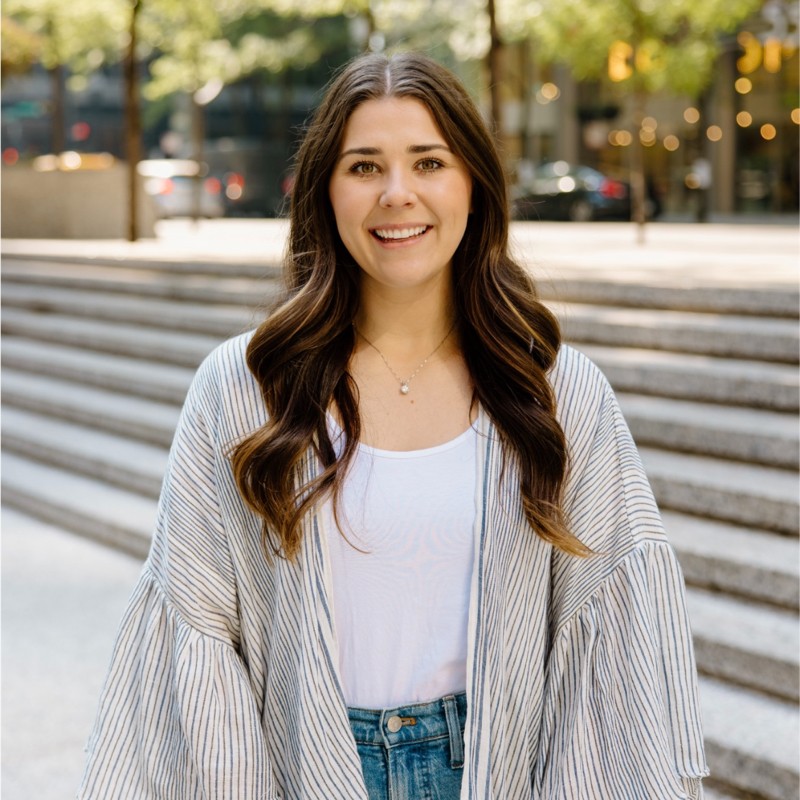 Caitlin Kern is a Strategic Partnerships Account Manager at Packback. After graduating from Michigan State University where she played D1 field hockey and completed a degree in English with a Secondary Education focus, Caitlin spent three years as a high school English and AVID teacher. Ready to combine her love of education and education technology, she joined Packback in 2021. Caitlin has worked with many of Packback's four-year institutions and community college partners, and now is supporting all areas of future partnerships, particularly our latest partnership with AVID. When not in her home office, you can find Caitlin at her local Crossfit gym or exploring her new city of Charlotte, North Carolina with her husband and rescue pup!