WSU Tech recently partnered with Packback to support innovation in online learning. With COVID-19 forcing campuses across the nation to re-think effective online learning, WSU Tech's decision will enable students and faculty to engage with each other in a more dynamic online setting.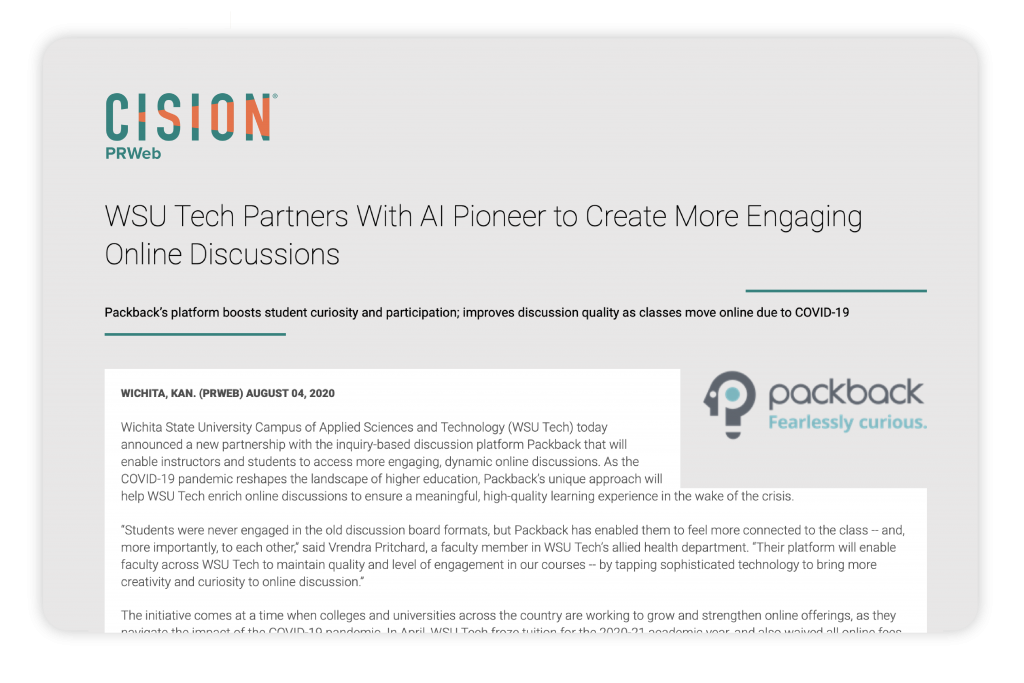 As an institution committed to creating equity and affordable education for all, WSU Tech's decision to partner with Packback comes at a time when students are more in need than ever of affordable learning solutions.
The press release addresses the Kansas institution's decision to move forward with a deal that will allow students to move beyond basic online discussion and discover the potential of AI for a more engaging learning experience.
As WSU Tech faces a re-invigorated commitment to ensuring successful student outcomes and affordable pathways to education, Packback will play a major role in moving students forward during the global pandemic.
"Students were never engaged in the old discussion board formats, but Packback has enabled them to feel more connected to the class — and, more importantly, to each other," said Vrendra Pritchard, a faculty member in WSU Tech's allied health department.

"Their platform will enable faculty across WSU Tech to maintain quality and level of engagement in our courses — by tapping sophisticated technology to bring more creativity and curiosity to online discussion."

An excerpt from "WSU Tech Partners With AI Pioneer to Create More Engaging Online Discussions"
---