As a part of Blog of the APA's Syllabus Showcase, Dr. Brynn Welch, Associate Professor of Philosophy at the University of Alabama at Birmingham, recently shared her innovative approach to crafting an engaging syllabus for Introduction to Philosophy students. One of the core components? Packback's online discussion platform.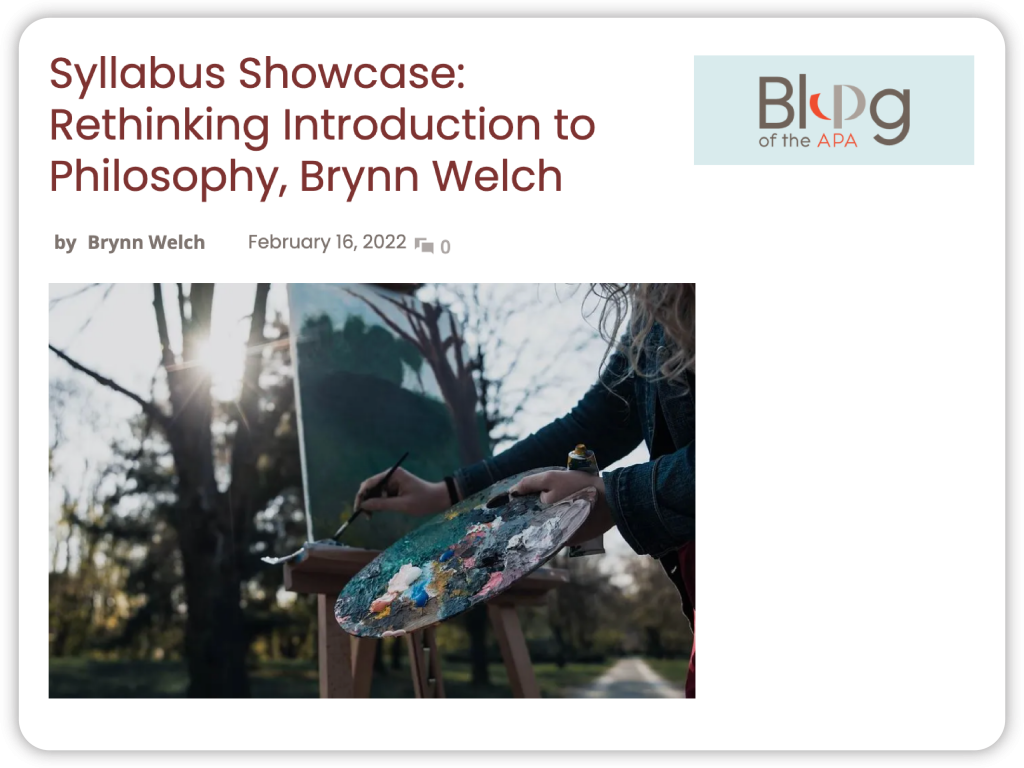 In a recent Syllabus Showcase, Dr. Brynn Welch sat down with the Blog of the APA to share her approach to crafting a fresh, engaging syllabus for undergraduate Philosophy students.
At the core of Dr. Welch's refreshed syllabus are two elements, 1) course content centered around asking students where traditional philosophy may go wrong at times, and 2) Packback.
While both are new additions to a typically more "traditional" syllabus, Dr. Welch points out that in the short time she's used Packback, it has not only helped to alleviate her administrative burden but more importantly has created a learning environment where students are in the habit of thinking like philosophers, both in and out of the classroom.
"For now, I will note only a few features that make it useful in a class like this. First, it's social-media-esque in its appearance. Students can "spark" questions or responses they find interesting, they can categorize their responses as counterpoints or supporting points, and they can receive (surprisingly good but not infallible) real-time feedback on their writing style.

Second, it allows me to do things like pin posts or feature them. When I teach on a MWF schedule, then, I often have "Packback Fridays." Prior to Friday, I've featured posts I'd like us all to be thinking about, and when we come to class, I project the featured posts onto the screen.

Third, to say it makes grading easier is an understatement. I'm happy to answer any questions about how I use Packback in grading via email. Most importantly, it allows me to encourage students to get into the rhythm of philosophical thinking."

Excerpt from "Syllabus Showcase: Rethinking Introduction to Philosophy, Brynn Welch"
---