In a new article for Fierce Education, Dr. Rufus Glasper, President and CEO of the League for Innovation, shares his take on why so many faculty are hesitant to adopt new technology — and counters those fears by saying that embracing the best of technology may actually solve for the most pressing challenges faced by higher education.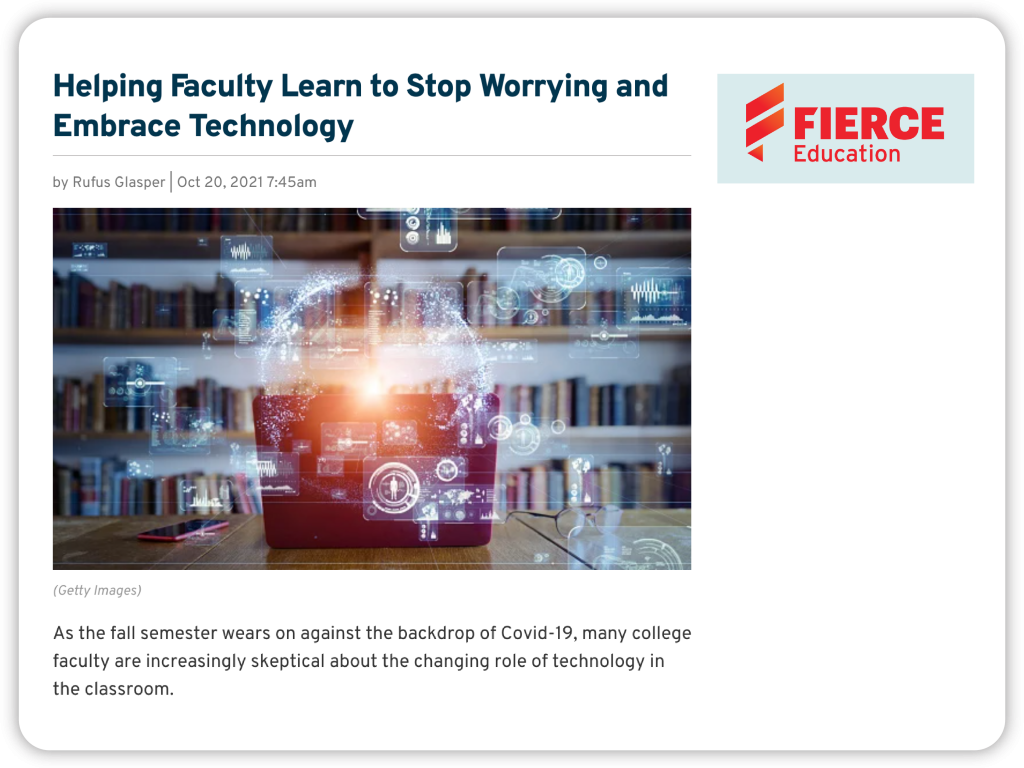 In a recent article for Fierce Education, Dr. Rufus Glasper discusses how embracing the best of new technology can empower faculty. If professors trust technology to automate administrative processes, it will allow them the space they need to engage more closely with their students.
While faculty are often weary of new technology (and rightfully so), Dr. Glasper points out that supportive, AI-based technology, like Packback, should work seamlessly in the background. It operates alongside the instructor and enables deeper engagement, rather than acting as a replacement for essential instructor-student interaction.
Traditional teaching methods will always remain consistent, but Dr. Glasper points out that there is beauty and much needed simplicity in looking to new approaches — with the right technology to support along the way.
"I recently had the opportunity to speak with Tyra Gross, who teaches at Xavier University of Louisiana and experienced this shift firsthand. When Tyra first started using a discussion tool called Packback for her Nutrition & Health course, she was more skeptical than anything else: how could artificial intelligence possibly help improve something as human as conversation? But, as she put it, 'the AI actually encouraged students to start moderating their own contributions, and that freed up time for me to engage on deeper and more substantive work.'

She also noted that during the pandemic, the inquiry-based approach to discussion helped students engage with the content and with one another in safe ways, and students have consistently mentioned Packback in end-of-semester evaluations as a tool to improve their writing skills."

An excerpt from "Helping Faculty Learn to Stop Worrying and Embrace Technology"
---