In a new article for Fierce Education, Peggy Bresnick outlines the new relationship between Packback and the League for Innovation in the Community College. She explains how the partnership came about and the impact it will have on member schools.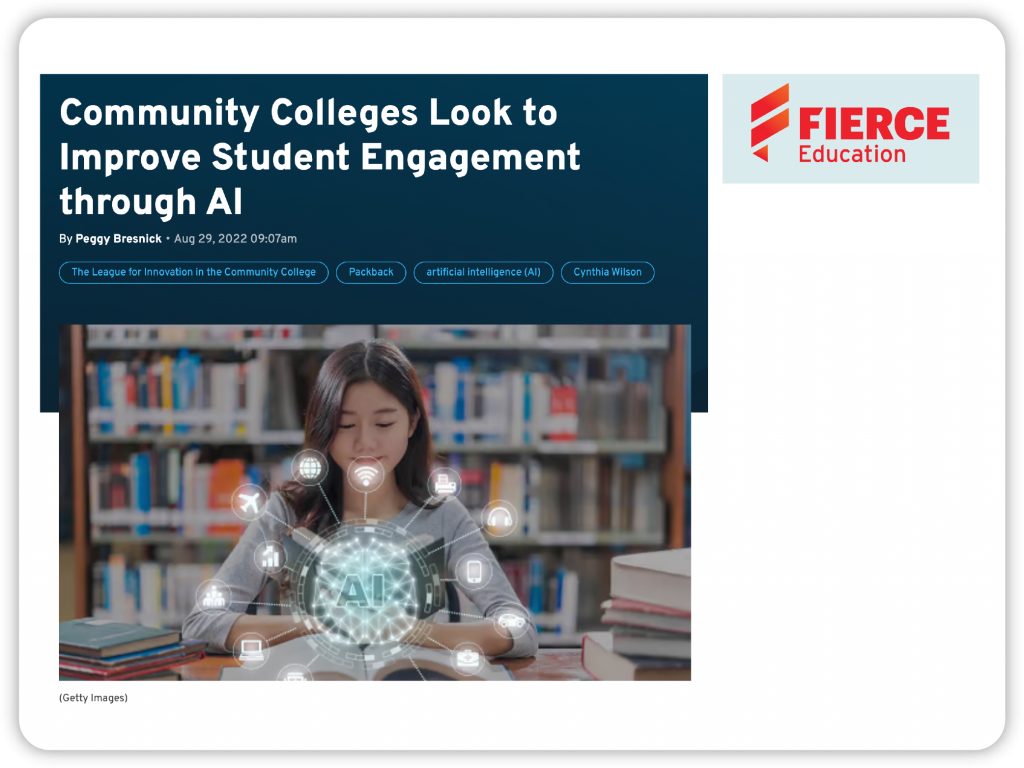 The partnership was formed based on findings from the League's Faculty Voices initiative. Funded through a grant by the Bill & Melinda Gates Foundation, the program revealed concerns that instructors hold regarding student success.
To address these concerns, the League joined forces with Packback. Packback's instructional technology allows educators to better engage and support students of diverse educational backgrounds.
Another finding from Faculty Voices was that faculty want to be more involved in programs, initiatives, and decisions surrounding student success. To accomplish this, Packback will offer avenues for the professional development of faculty and build out additional resources in the future.
Kathleen D. Borbee, Professor of Business Administration at Monroe Community College in New York – a member of the League – has used Packback since pre-pandemic. She teaches both asynchronous online and in-person courses and has had positive feedback from students. "I replaced my learning management system discussion boards with Packback," Borbee noted. "Right off the bat, students and I loved it. It allows you to nudge students to answer questions so they have more freedom, can think for themselves and they're forced in a supportive way to learn how to answer questions. Students like it much better than a classic discussion forum."

Excerpt from "Community Colleges Look to Improve Student Engagement through AI"
---