Dr. Thomas DeWitt, Marketing instructor at Michigan State University, was recently featured in a piece in Forbes to share his experience as an instructor transitioning to online instruction and how he is continuing to innovate under the new constraints driven by COVID-19.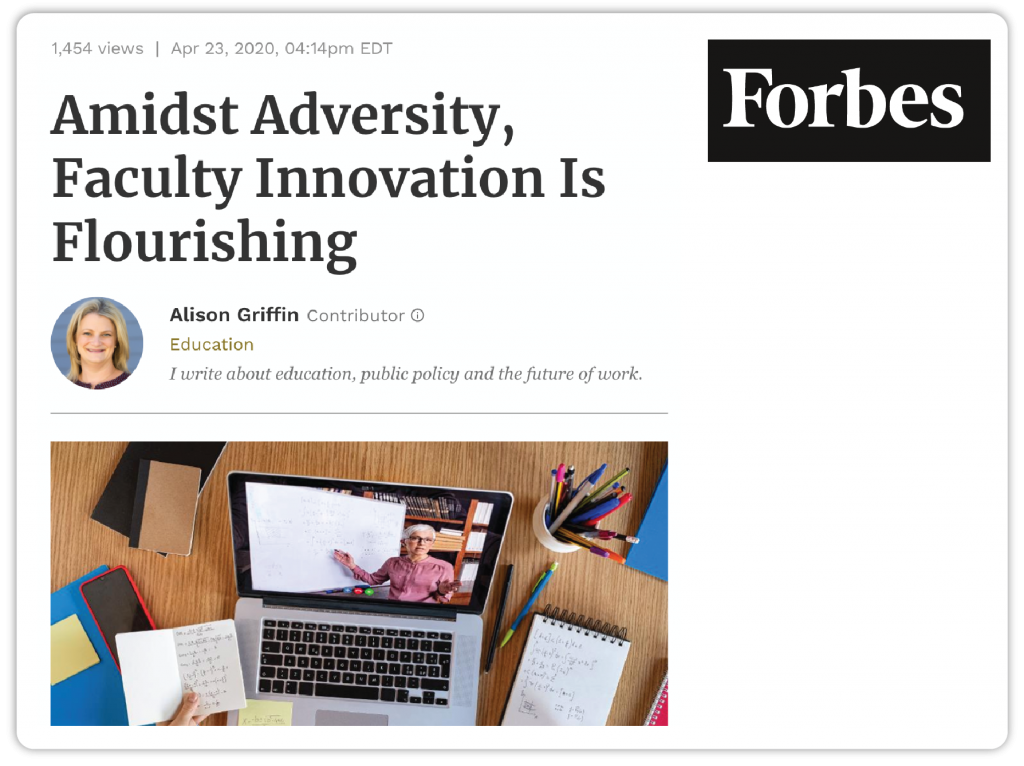 The article, by reporter Alison Griffin, covers the stories of several instructors who have transitioned their courses online this semester, and are evolving their approach to instruction as a result of the new constraints driven by COVID-19.
Instructors are the innovative heart of higher education. Now, out of necessity, many instructors are driving innovation in their classrooms, adding activities (like Packback) to create an online course that leverages the best of what digital delivery can offer.
"Even before the crisis, DeWitt embraced online discussion using technologies that leverage artificial intelligence to stimulate engagement, curiosity and more meaningful online discussions. In recent years, AI has transformed online discussion into a pedagogical tool that faculty are using to complement lessons and lectures by offering students a platform to both ask open-ended questions and receive real-time feedback on inquiries, responses and arguments."

An excerpt from "Amidst Adversity, Faculty Innovation Is Flourishing"


---
Read the full article in Forbes
---
A Conversation with Dr. Tom DeWitt about Adapting Instruction in a Time of Disruption
The Packback team spoke to Dr. DeWitt to learn more about how Packback has eased his class' transition to distance learning due to COVID-19, and how the discussion community has helped him innovate on the student experience to create a better online learning environment.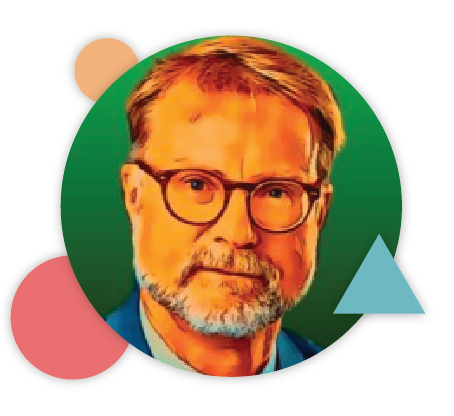 Tell us a little bit about who you. What do you like people to know about you when introducing yourself professionally?
TD: "I'm a fixed-term faculty member in the Department of Marketing at the Broad College of Business at Michigan State University. Prior to joining my alma mater, I was a tenured Associate Professor at the University of Hawaii at Hilo, where I was on the faculty for 11 years. I'm a staunch advocate for team-based learning, which positions students as teachers, as well as learners."
Why did you first decide to add Packback in your classes?
TD: "I viewed as Packback as an opportunity to extend team-based learning outside of the classroom, with students drawing on resources other than the instructor and textbook to learn about the subject matter at hand. I encourage students to seek out online resources in formulating and responding to questions. It has also turned out to be an excellent platform for classroom discussions, as I identify the post topics that have received the greatest interest and have students explain why they chose the topic and to introduce the question they've posed. In addition, I ask students who have responded to those questions to explain their opinion and discuss any resources they've chosen to justify their response."
How did your goals for using Packback change after COVID-19 transitions occurred? What has surprised you about your students' discussion on Packback?
TD: "[My goals] didn't change at all, as I was able to seamlessly transition online with the same we performed in the classroom. This is the first time I've used discussion boards. What has surprised me is the quality of student responses to questions. They really took the process seriously and brought new ideas and resources into the classroom."