Mick Starcevich, former President of Kirkwood Community College, recently published on an editorial in The Evolllution on the urgency for instructors to begin planning for high leverage changes they can make to their courses now to help ensure their courses are ready for possible remote delivery come fall.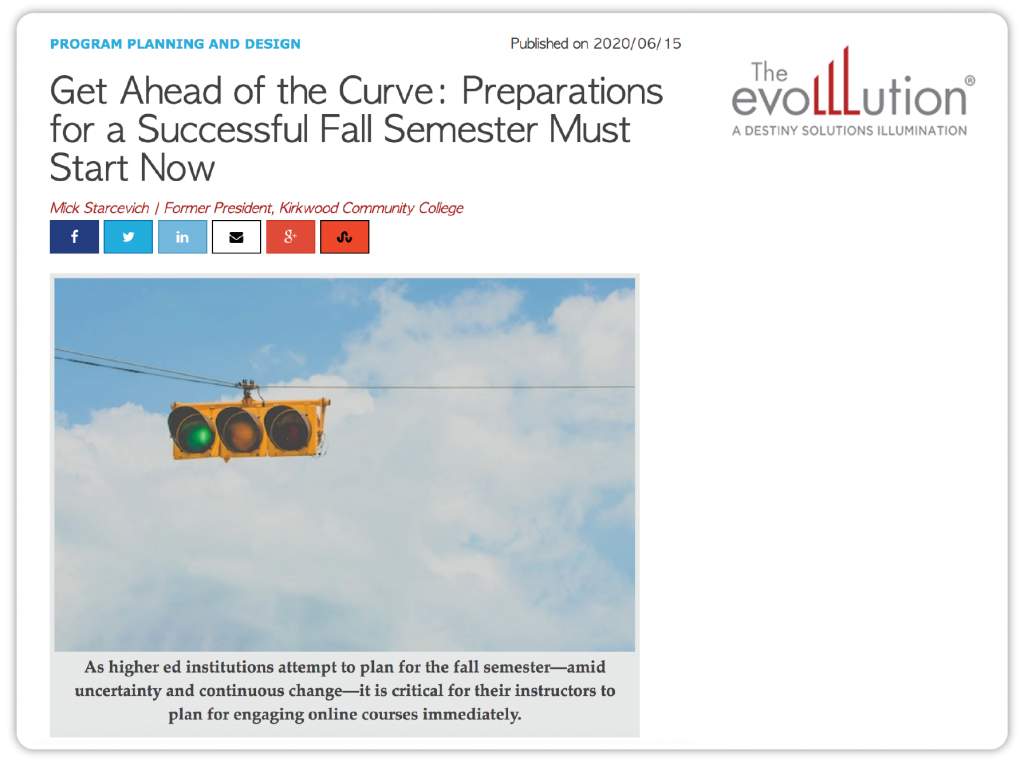 The OpEd by Mick Starcevich, published in The Evolllution, shares his perspective on the urgency for proactive fall semester planning with a focus on the biggest impact changes first.
In the piece, Dr. Starcevich highlights the use of online discussion as one of the highest leverage actions instructors can take to prepare their classes for possible remote delivery come fall.
An ongoing research study at the University of North Texas on Packback's efficacy is cited in Dr. Starcevich's piece as a way to stress his point that online discussion that leads to great student outcomes does not need to be burdensome for the instructor.
As we look ahead, both to the rest of the semester and the fall term, instructors should consider strategies that can make online courses effective now — and improve the digital readiness of courses that are still slated for face-to-face delivery, in the increasingly likely event that they move online. That means finding strategies that have the greatest impact on long-term student success, without requiring an enormous investment of instructor time and effort to implement. Building an effective online community for every class is one of the biggest things that instructors can plan to safeguard their fall semester. A growing body of research suggests that the development of a well-integrated and intentional online community is critical to keeping students motivated online and delivering strong online completion rates.

An excerpt from "Get Ahead of the Curve: Preparations for a Successful Fall Semester Must Start Now"
---