A recent story published by Betsy Foresman for EdScoop details National University's decision to pilot the use of Packback in order to enhance the online learning experience. As an institution serving a large population of adult learners, National University hopes to offer a new level of support for a student body with diverse needs.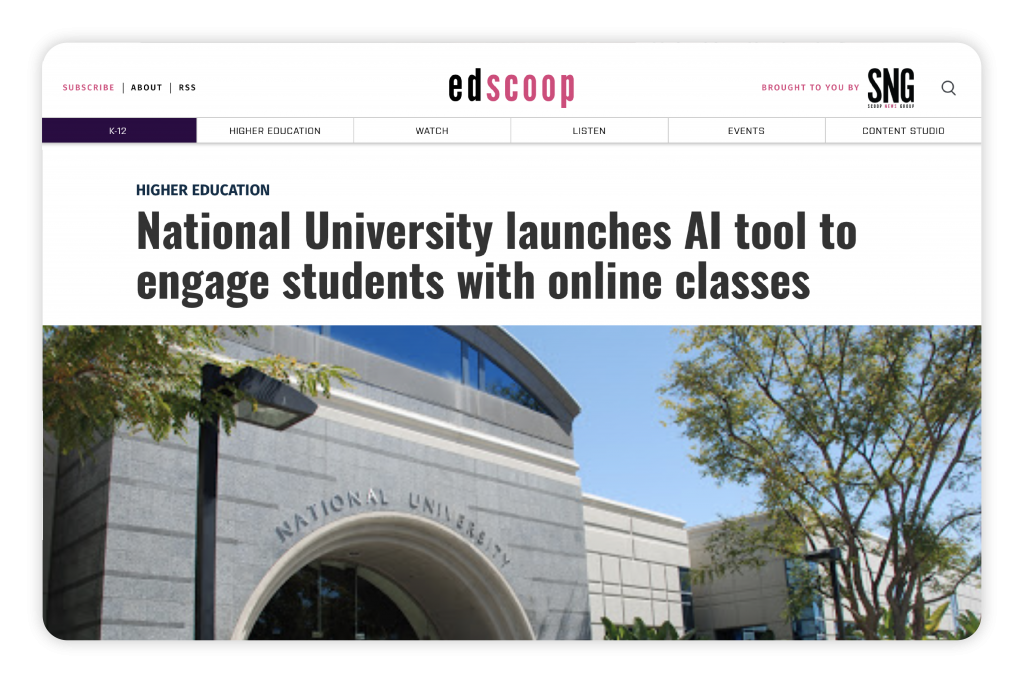 National University will pilot the use of Packback in several of its fully online programs. The veteran-founded nonprofit university has chosen to implement the AI-powered discussion platform as a way to give students the critical writing support they need in a 100% online setting.
The new technology will be implemented in educational and instructional technology, finance, and IT management programs, reaching an estimated 500 students.
While implementing Packback will provide coaching and peer-to-peer interaction for students, it will also bring about much-needed instructor support at a time when faculty are teaching courses under rapidly changing circumstances.
"Gangaram Singh, National University's provost, told EdScoop that the feedback tool is part of an initiative to improve student success.

'Packback uses natural language processing software to assess students' online discussion responses and offers feedback for ways to improve writing,' Singh said. 'And it also can give positive reinforcement to students who are improving so they know they are on the right track.'

'The AI tool is also an important resource for teachers because it helps faculty identify which students are struggling with their responses or not fully engaged with the class discussion, so they can intervene with academic support,' Singh said."

An excerpt from "National University launches AI tool to engage students with online classes"



---