Chicago, IL – Packback, an education technology company that provides an AI-powered discussion and writing platform for college and university students, is proud to announce a partnership with Northern Arizona University (NAU), a leading university in the Southwest. This partnership aims to support NAU's goals of developing critical thinking skills in students amidst the rise of generative AI, such as ChatGPT.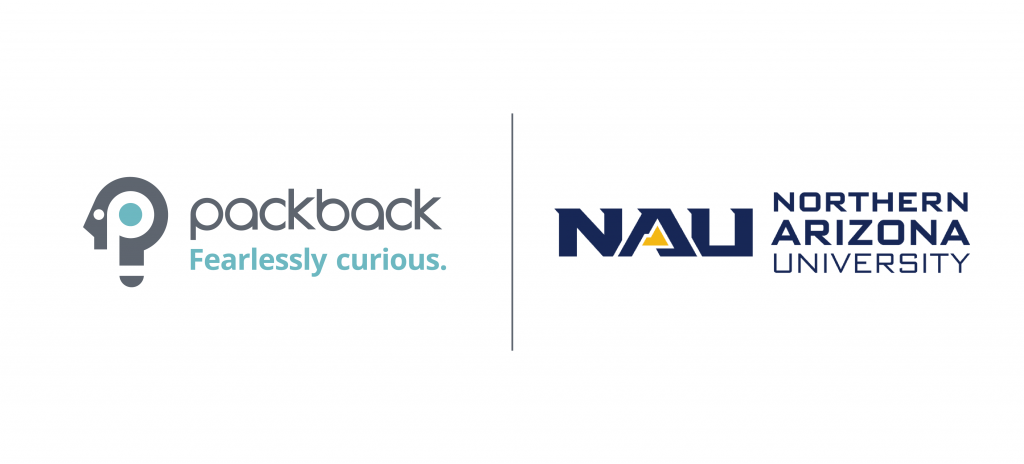 The partnership between Packback and NAU reflects the university's commitment to innovation and academic excellence. The Packback platform has been used popularly by faculty members at NAU for the past several semesters, and this new partnership aims to deepen the integration of Packback's technology across the university's curriculum.
"We are thrilled to partner with Northern Arizona University and support their efforts to develop critical thinking skills in their students," said Kasey Gandham, Cofounder and Chief Strategy Officer of Packback. "As the impact of AI on society continues to grow, it's essential that students have the tools to think critically and engage in meaningful discussions about complex topics. We believe our platform can help students develop these skills in a collaborative and engaging way."
Packback's mission is to harness the power of AI to help educators implement high quality pedagogy at scale, while also providing students with instant feedback, fostering a community of students who are eager to share their unique voice. On Packback, AI is used to help coach students ask high quality discussion questions, and engage in academic discourse, which can help students develop critical thinking and inquiry skills before they leave the classroom. Artificial Intelligence is also utilized to give students nuanced writing, grammar, and source credibility feedback, which has been shown to increase student confidence in writing.
According to Dr. Sneha Vissa, a Biology faculty member at NAU, "As someone who teaches large classrooms of over 200 students, I have found that Packback brings a unique opportunity for students to have engaging discussions with their peers and engage in group activity. Through this peer-to-peer interaction, Packback encourages critical thinking, facilitates healthy competition, and teaches the students to have informed debates on important topics."
Paul Helford, Teaching Professor of Creative Media and Film at NAU, also added, "What I appreciate about Packback discussions is that I offer a general guideline for the question, and students decide what they think is most important, with Packback AI giving them feedback as they write. Students appreciate it as well. When asked what assignment contributed most to their learning in the class evaluations, in the two semesters I've used Packback, some half identify Packback, while the others identify a range of assignments."
The partnership between Packback and NAU is a testament to the importance of critical thinking and collaboration in today's educational landscape. Packback is committed to helping students develop the skills they need to succeed in an AI-driven world and looks forward to continuing to support NAU in its mission to provide a world-class education to its students.