A new article for Campus Technology asked leaders in the education space what they see as the biggest technology trends in the industry this year. Packback's CPO Jessica Tenuta commented on the growing impact of AI in the classroom.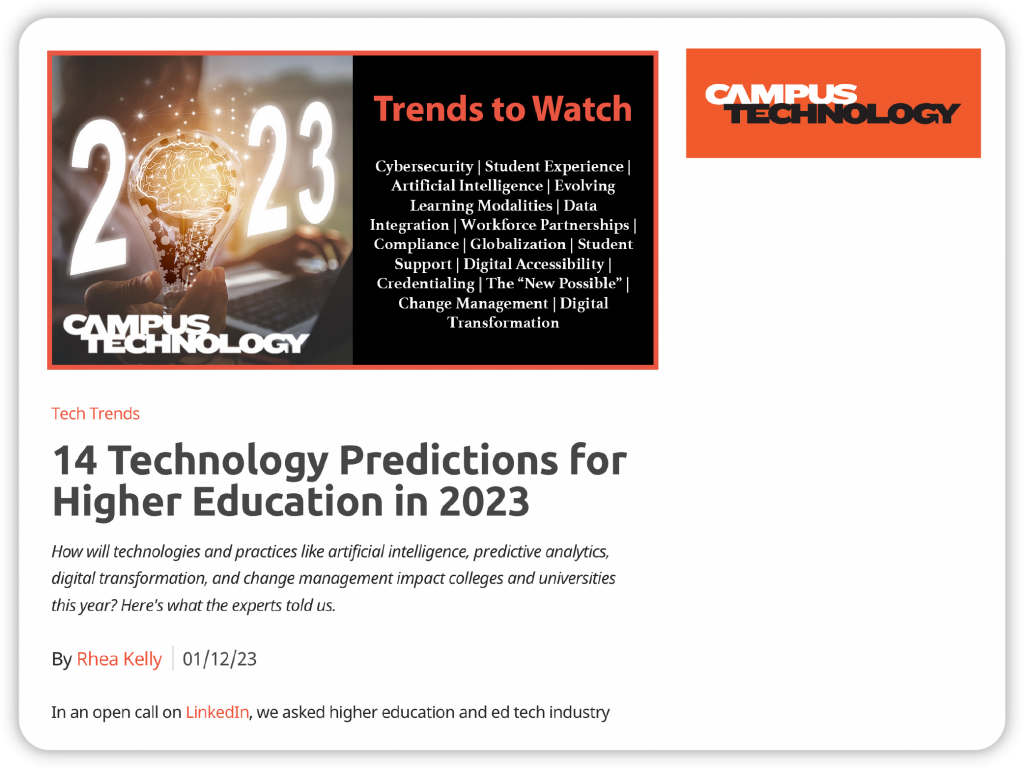 The leaders who took part in the article presented 14 challenges and opportunities technology could bring to education this year, from predictive analytics to artificial intelligence. Packback's Jessica Tenuta weighed-in on the predication that "AI will impact teaching and learning — but it doesn't have to be the enemy."
While acknowledging the perceived threat of generative AI like ChatGPT, Tenuta argues that instructors should aim to use artificial intelligence as a supportive part of the learning process. Tools like Packback employ instructional AI which provides students with line-by-line feedback on the efficacy and clarity of their writing. Opposed to generative AI, Packback coaches students on their writing instead of doing the writing for them.
Earlier this year, Packback released an AI-detection tool which can alert instructors if a student's writing was generated from a source like ChatGPT.
"As AI becomes increasingly prevalent in the classroom, 2023 will be the year that educators start to further differentiate 'process' from 'product' — and recognize the ways that AI can be supportive, rather than threatening, in the learning process. AI doesn't have to be an adversary to educators. Savvy educators are already using instructional AI tools in their classroom to help coach students dynamically on their process of writing, helping them learn how to improve their work (and reducing the incentive to cheat). That trend will only continue in the year to come."

Jessica Tenuta, Co-Founder and Chief Product Officer at Packback

---