Packback was recently named #352 on the INC 5000 list of fastest-growing companies in the United States in 2020. This ranking places Packback in the top 10 fastest growing companies in Chicago, and the top 5 fastest-growing companies in Higher Education.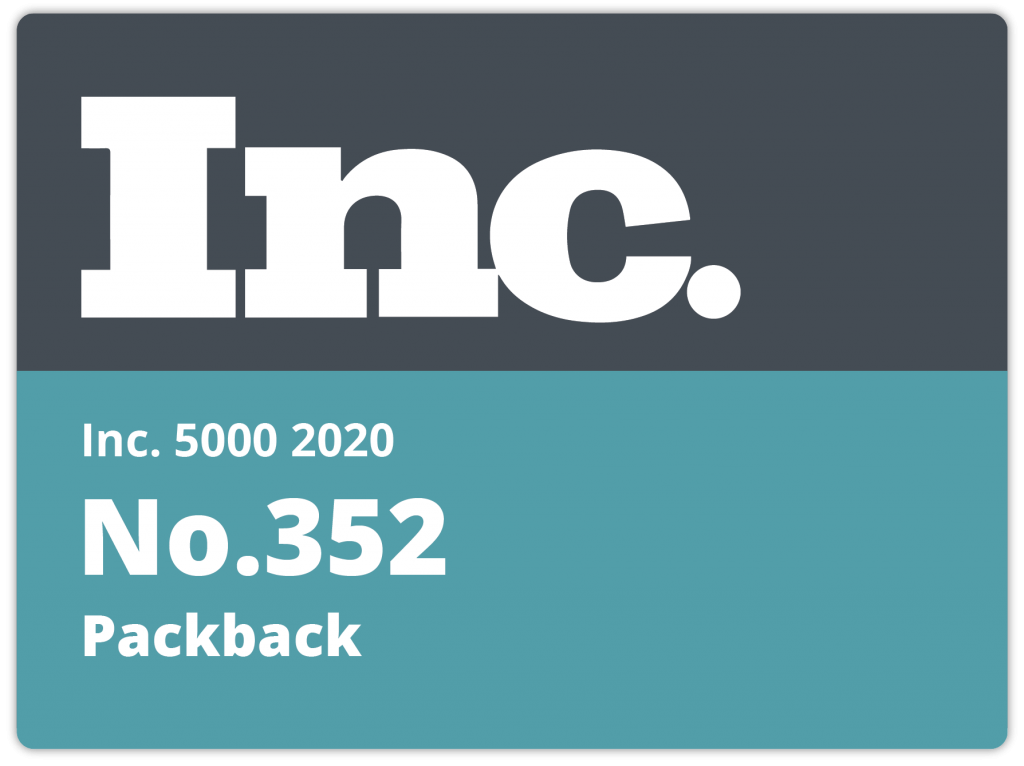 In the wake of the COVID-19 pandemic, the work of creating effective online learning environments that inspire curiosity, spark motivation, and improve academic outcomes has never been more important. Over the past few months, the Packback team has been hard at work helping our partner institutions and instructors create meaningful, engaging online discussions that can keep learning active and connected even in the midst of an unprecedented crisis.
Against that backdrop, we're thrilled to announce that our work and growth has been recognized by Inc. magazine on its annual Inc. 5000 list, the most prestigious ranking of the nation's fastest-growing private companies. At #352 on the list, Packback is in the top 10 percent of all companies in the U.S., a testament to the enthusiasm and support of our faculty across the country.
We wanted to thank our 3,500+ faculty for believing in our mission, shaping our product, and enthusiastically sharing your experiences. Thanks to you, we've grown to serve more than 500,000 students nationwide. Over the past few months alone, we've expanded our partnerships with community colleges, four-year universities, and regional higher education compacts, working with a diverse cross-section of institutions throughout the U.S. to create a more meaningful, fulfilling remote learning experience.
For many instructors, Packback has been especially critical as they navigate their response to the pandemic. James Hodgins, an instructor at Texas Tech University, had to abruptly move his in-person classes to an online format this spring — and online discussion played a critical role in fostering engagement and building a sense of community. In Professor Hodgins' words, "This has honestly been the best tool to unlock students' curiosity that I have used in any of my classes to date. I feel like students are excited to participate in discussions, and it's not just busy work for them anymore."
Kathleen Borbee, a faculty member at Monroe Community College (part of the SUNY system), found online discussion to be similarly critical in her work to take learning online after COVID-19. As she put it, "Packback discussions can be superior to in-class discussions because ALL students participate….Packback provides students, who may be hesitant to speak in class, a platform where they can have time to formulate and express their ideas."
The next few months are certain to bring new challenges for students and instructors as the impacts of COVID-19 are felt by higher education institutions across the country. We're honored to be recognized by the Inc. 5000 and we are committed to being the best possible partner to students and instructors this challenging Fall 2020 term and beyond.