Dr. Kathleen Ives, former executive director and CEO of Online Learning Consortium, highlighted Packback recently in editorial piece contributed to Inside Higher Ed. The piece, "Moving Classes Online Is Hard. Online Discussion Can Help." explores research on the ways thoughtfully implemented online discussion can lead to improved student outcomes.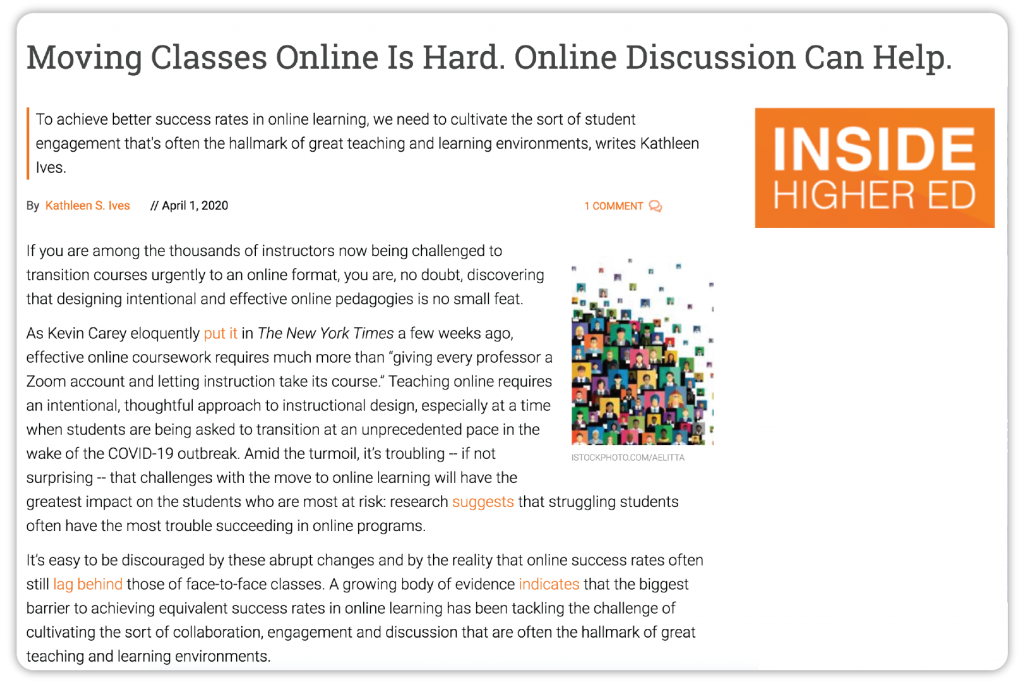 Dr. Ives' piece outlines how online discussion can ease some of the challenges of remote instruction and improved student outcomes.
The article highlights four strategies for instructors implementing online discussion to get the most value out of their courses' online discussion component and select the right tool for their specific goals.
"When implementing online discussion, make sure to accompany the work of encouraging motivation, autonomy and inquiry with a medium that helps facilitate those goals. For example, Kathy Cecil-Sanchez, vice president of instruction at Lone Star College-University Park, is one of a number of institutional leaders working with the online discussion start-up Packback to foster more effective online discussion."

An excerpt from "Moving classes online is hard. Online discussion can help."
---