Packback has been named one of Inc's 5000 fastest-growing private companies in the United States in 2021! Packback is one of seven Chicago-based education companies included on Inc's annual ranking of the nation's fastest-growing companies.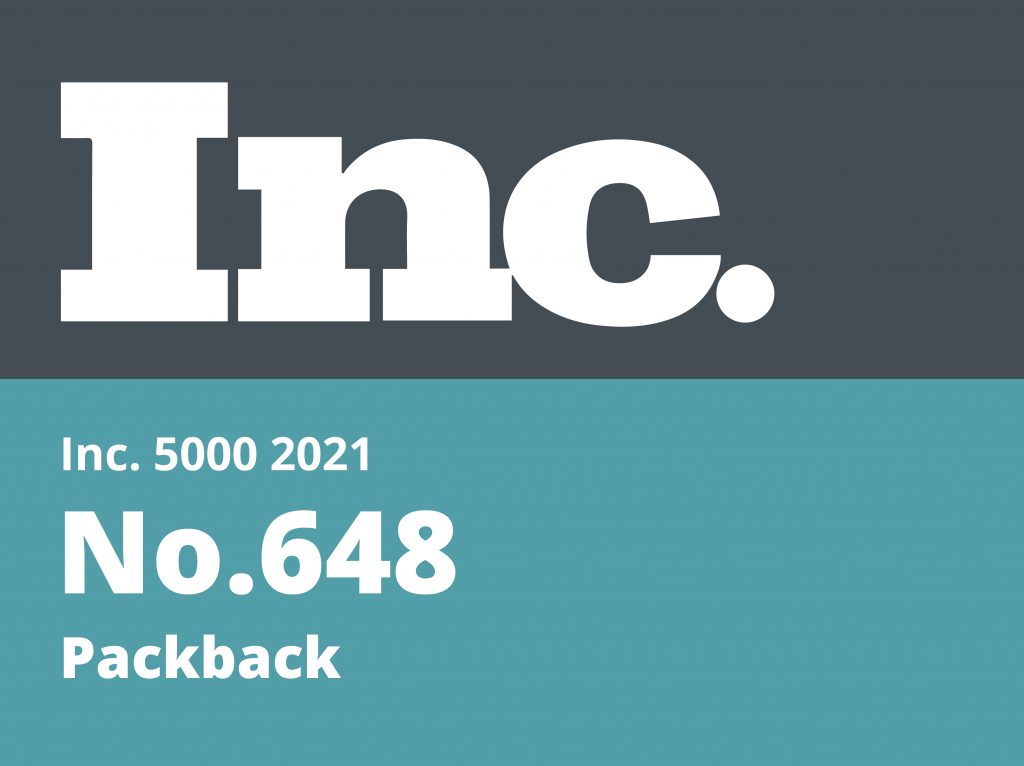 Packback is thrilled to announce that our team's dedication and commitment to growth has been recognized by Inc. magazine as part of its annual list of the 5000 fast-growing companies. The Inc.5000 is the nation's most prestigious ranking of the fastest-growing companies across all industries. At #648, Packback is in the top 12 percent of companies named on the list, an honor made possible by our passionate team and incredible network of professors and students.
An immense thank you to 3,500+ faculty and over 900,000 students nationwide who have supported our mission, enthusiastically shared their experiences, and ultimately shaped our product from the very beginning.  Thanks to your fearless curiosity and faith in our methodology, we've been able to publish a body of research on Packback's classroom success rates, bring together a board of experts dedicated to innovation at Packback, grow partnerships with dozens of new institutions, and forge a path for bringing Packback's inquiry-based discussion into high school classrooms.
For many instructors, Packback not only served as a response to the changes brought on by the pandemic, but has become a fundamental part of their teaching practice moving forward.
Cyndy Woodhouse is a Language Arts teacher at John F. Kennedy High School in Cedar Rapids, Iowa. When Cyndy began using Packback in the initial phase of its K12 expansion, her focus was on engaging her high school students in high-level discussion that would prepare them for college. Now, class discussion on Packback has become an essential tool for bridging the communication gap as circumstances continue to change. "Tech like Packback gives students the knowledge that it's important to use good decision making, use sources, showing students its not just social media and it's not just discussion. It demonstrates to them how technology can be used for a good purpose, and how to use technology intentionally. Anything that can be put in the hands of educators to do something positive with their students and meet them where they live is absolutely necessary. For the district recognize that and value the partnership with Packback as much as I do is really exciting."
As we look back at a year of navigating unpredictability, constant change, and difficult circumstances, we are proud to be recognized among a list of incredibly hard working companies dedicated to continued, meaningful growth, no matter the challenges.