Dr. Rich Pattenaude, chancellor emeritus of the University of Maine System and president emeritus of Ashford University, recently published an OpEd, "If Online is the "New Normal," Fully Online Colleges Can Teach Us a Lot." The piece covers what all institutions can learn from fully online institutions to successfully manage the semester ahead in a post-COVID-19 world.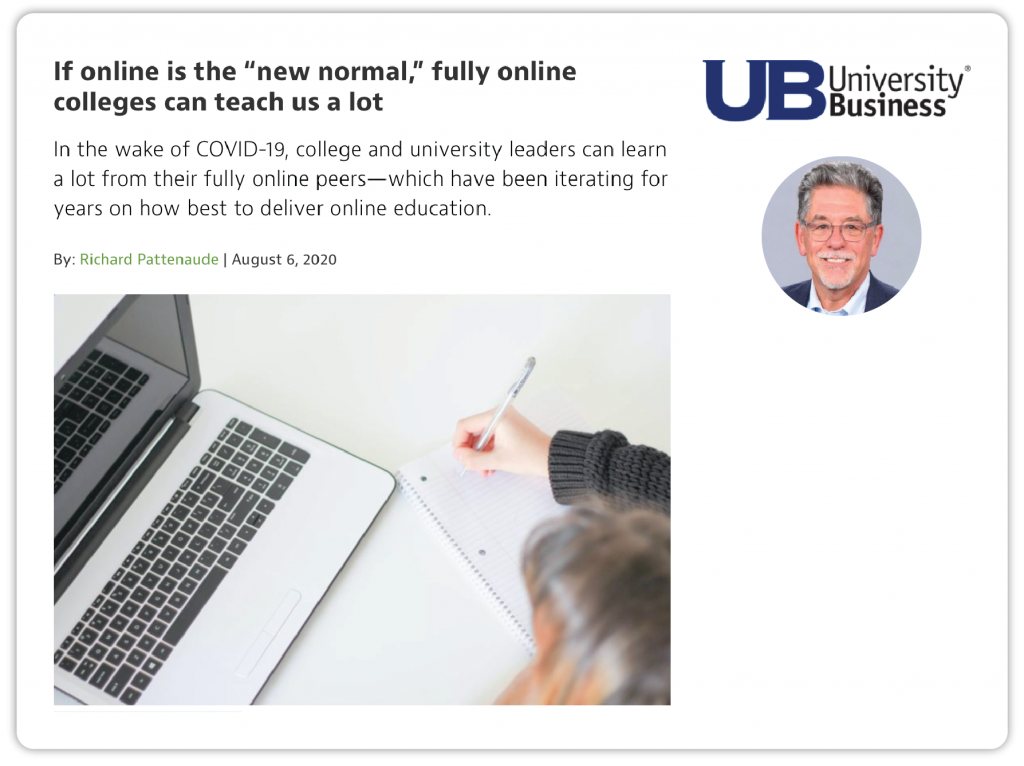 The OpEd by Dr. Rich Pattenaude, published in University Business, leans on Dr. Pattenaude's own experience in a range of both public institutions and fully online institutions, like Ashford.
In the piece, Dr. Pattenaude addresses how fully online institutions have had decades to prepare for engaging and supporting students in a fully-online setting, while schools impacted by emergency transitions due to COVID-19 have had just months.
In the piece, he recommends Packback as one piece of an approach that he has seen work well in fully online institutions which he believes can help institutions be successful through their transitions to online teaching methods this term.
While face-to-face lectures capture very little permanent data that instructors can analyze to iterate on their approach, teaching via online tools provides a much richer dataset. […]

"Datasets that capture fine-grained individual information about students' particular approaches toward learning have enormous potential to improve and guide instruction," says Lisa Daniels, AVP for analytics and decision support for Excelsior. Online discussion platforms like Packback, which focus on student inquiry and autonomy, enable instructors to be a "fly on the wall," listening to how their students discuss course content and current events, and adjusting instruction accordingly.

An excerpt from "If online is the "new normal," fully online colleges can teach us a lot"
---