In a release on Cision PRWeb, Packback announced its partnership with the international non-profit organization the League for Innovation in the Community College. The organizations are joining forces to provide Packback's instructional technology to the League's member schools.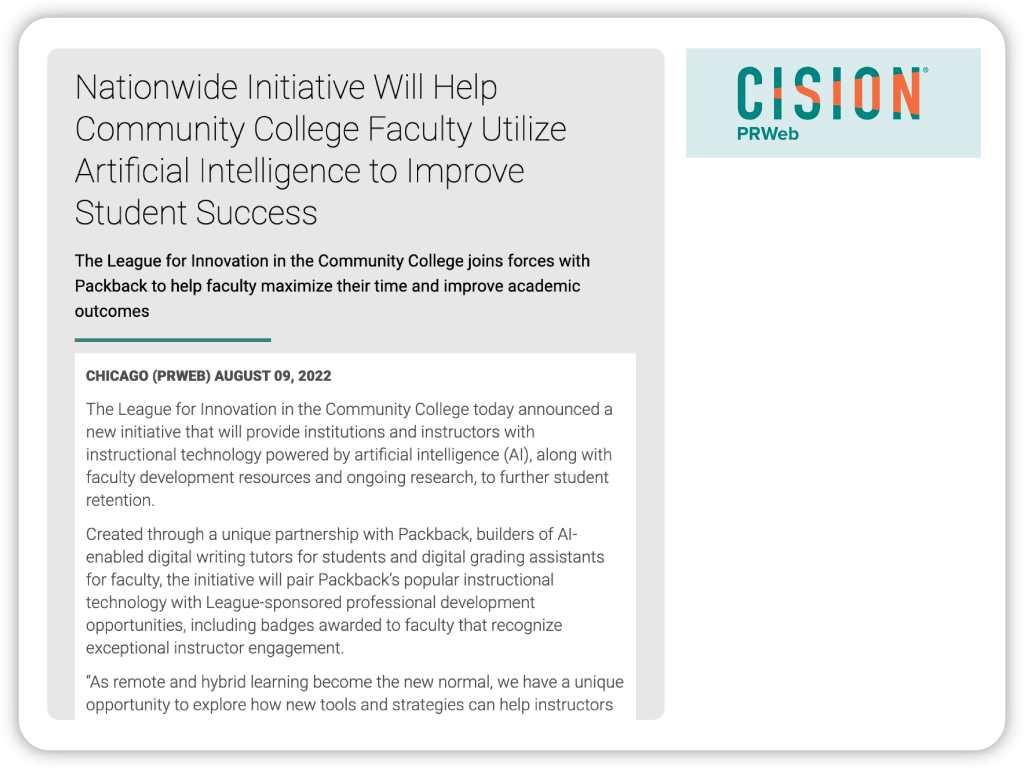 Through its Faculty Voices initiative, the League identified a major pain point that faculty at participating schools have been experiencing. The research found that instructors are looking for ways to increase student success but currently lack the time and resources to do so.
By collaborating with Packback, the League can now offer instructors the tools to overcome these constraints. Facilitating engagement in the classroom will improve student outcomes while optimizing professor workflow.
Paired with the League's professional development opportunities, this unique partnership with Packback will serve to increase student retention and promote the career advancement of faculty.
"The Packback team's commitment to rigorous, research-backed pedagogical approaches have made them a valuable partner in our effort to provide community college instructors with the resources to lead engaging class experiences."

Dr. Cynthia Wilson, Vice President for Learning and Chief Impact Officer at the League for Innovation
"As remote and hybrid learning become the new normal, we have a unique opportunity to explore how new tools and strategies can help instructors spend less time on rote tasks like grading and more time providing our students with substantive support."

Kathleen D. Borbee, Professor of Business Administration at Monroe Community College
---