The Ivy Tech Community College System has partnered with Packback to support engagement, especially in online programming. The partnership will make AI-powered online discussion an essential tool at the nation's largest community college system, serving just over 90,000 students annually.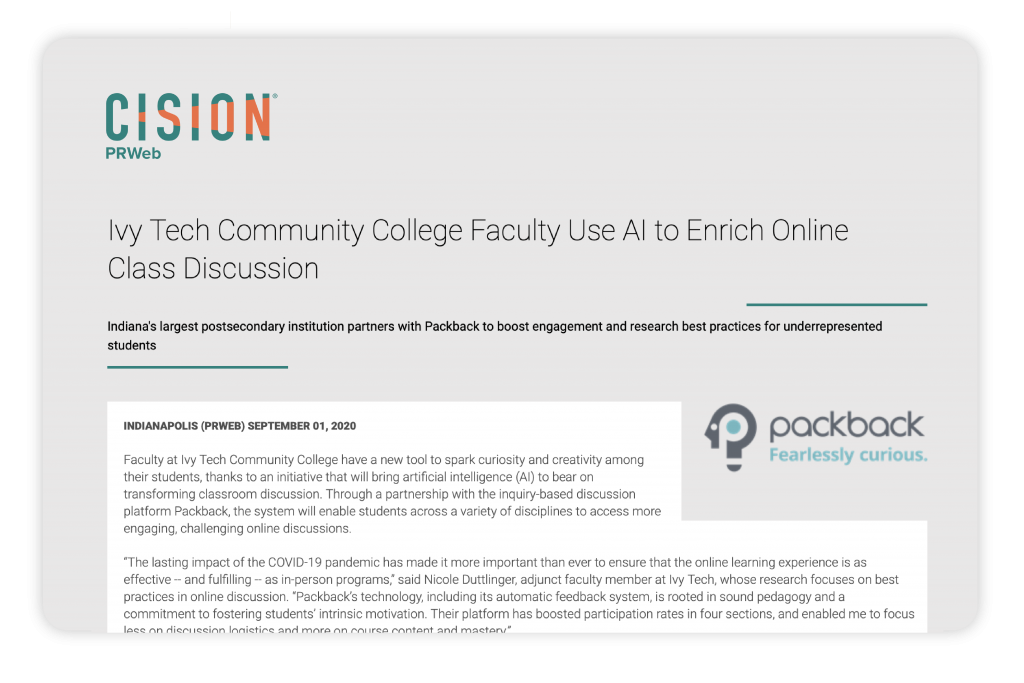 With the many challenges of online instruction during a global pandemic, finding fresh ways to keep students engaged and challenged has taken on new importance.
The Ivy Tech Community College System recently decided to partner with Packback following a two-semester long research study on how Packback supported engagement, completion rates, and faculty satisfaction.
The partnership between Packback and Ivy Tech will include extensive research that will aim to identify effective pedagogical approaches for minimizing historical inequities in higher education.
"We are really excited about the research aspect of this partnership — and especially its potential to help close persistent equity gaps," said Matthew Pittman, Assistant Vice President for Distance Learning & Educational Technology at Ivy Tech.

"As we continue this work with Packback, we are looking forward to leveraging this sort of data and insight to begin addressing the disparities we see among different populations in our online courses and beyond."

An excerpt from "Ivy Tech Community College Faculty Use AI to Enrich Online Class Discussion"
---