As institutions transition courses online, many instructors are looking for guidance on transitioning quickly and efficiently. To assist instructors who may be facing uncertainties right now, we asked Dr. Kathleen West at Winthrop University and other online instructors to share resources, tools and tips for engaging and connecting with students in an online course.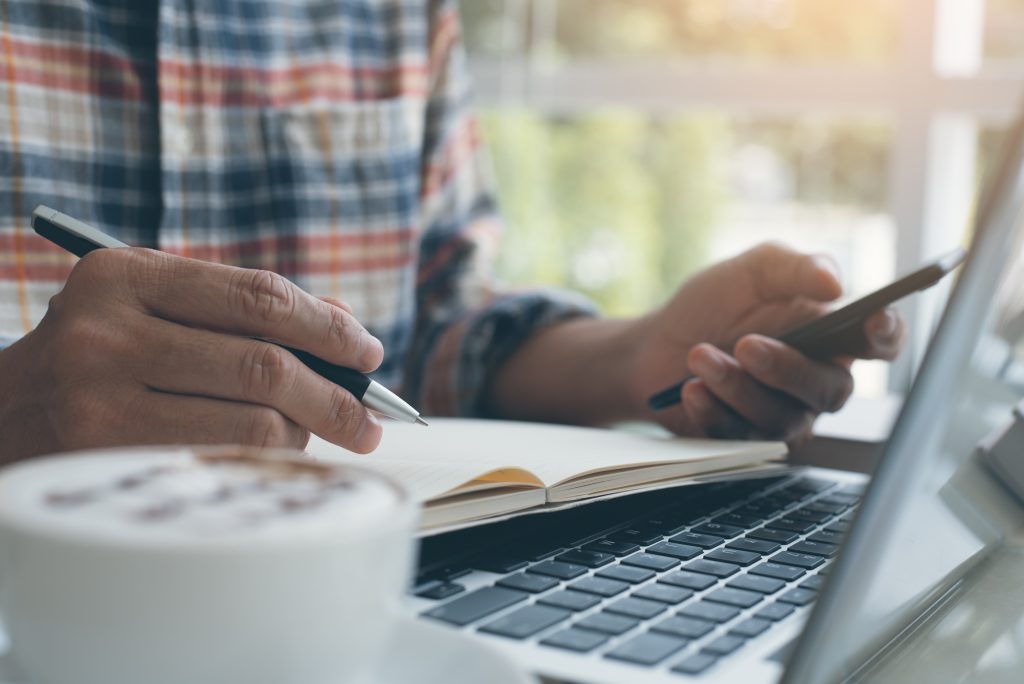 1. Realign on what success looks like
Transitioning a course online mid-term is going to be challenging even for seasoned online instructors. Please remember that is okay to not present a "perfect" lecture. It is okay not to create the most "amazing assignment ever". It is okay if you have to change assignments, lectures, topics, assessments, etc. The best idea is to review your course goals and objectives first. What have you already accomplished this semester? What do you have left? Then decide what makes the most sense for your students. Be prepared to be flexible.
2. Have a consistent and effective way to communicate
Having open communication with students is important for a smooth course transition. As soon as it's been decided to transition a course online, communicate with students early and often. To help manage your inbox, establish a hierarchy for ways to communicate. For example, encourage students to first reach out via email or an LMS forum. If they don't hear back within 24 hours, or if the matter is pressing, they call or send a text. Limiting the ways students communicate with you will help make sure you don't miss any questions or assignments from students. It's also important to consider a form of offline communication, such as a phone call, for students without reliable internet.
3. Set clear expectations for students
Transitioning a course online may require changes in assignments and procedures. Share an updated syllabus with any assignment changes and timelines, and create an additional page on your syllabus for any new tools. Make sure to let students know how they're expected to communicate with you and their peers along with guidelines for how quickly they can expect responses and feedback. Setting clear expectations will help rid anxieties and address concerns students may have upfront. Inevitably, students will have questions. As student questions come in, add them to a frequently asked questions page or section in your LMS. Encourage students to review the FAQ page before reaching out to keep a manageable communication load.
4. Collaborate with your peers
Is there an instructor in your department teaching the same course? Connect with them to collaborate and learn how they're approaching an online course. See if it's possible to split work and share assignments and exams. You can even record joined video lectures for your students. Having someone to interact with on video creates a more fun experience for you and your students.
5. Utilize your school's LMS
Many institutions utilize a Learning Management System (LMS) to keep students and instructors connected across campus. Since students and faculty already have access to their institutions' LMS, it's a great tool for communication, grades, assignment collection, exams and more. Check out the help pages and tutorials for common LMS for a better understanding of what each system offers.
6. Utilize other online tools/free applications
Several tools are providing their services free of charge to assist instructors in connecting and engaging with their students during a campus shutdown. Google, for example, is offering free access to advanced Hangouts Meet video-conferencing capabilities to all G Suite and G Suite for Education customers. At Packback, we're providing a free-access license to our AI-supported discussion board. For a lab-focused course, contact your institution's Center of Teaching and Learning to see if there are any virtual lab tools available. If you have a smaller course, see if it's possible for students to rent materials from the school and follow along with lab work during a recorded demonstration.
7. Stay present and foster a community online
Quickly moving online can cause students to feel disconnected from the course and their peers. To keep students engaged and excited in an online setting, it's important to provide students with a sense of community. Utilizing an online discussion forum is a great way to keep students interacting with each other through questions and insights into course content. Try to provide personalized feedback to students on assignments and discussions throughout the week. Even if it's just commenting "good work" on a discussion post, small interactions let students know that you're still present, even when you're not gathered in the physical classroom.
Additional Resources:
Many online instructors and course designers compiled lists of resources to help faculty successfully move their courses online. Below are articles and guides that many instructors found helpful in quickly transitioning their courses. Send us any other resources to curious@packback.co!
While this might feel overwhelming at times, it's also a great opportunity to get creative and have fun with your course. Is there an EdTech tool you've always wanted to try? Take advantage of the free access and explore what these tools can offer. Have you wanted to try a more Asynchronous learning experience? Block off a few hours to record all your lectures and create all your assignments upfront. Now you'll have more flexibility in your day-to-day to focus on research, administrative duties or spending time with your family.
No matter how the rest of the term goes, remember you're not alone. There are hundreds of instructors going through this with you. And many of those instructors and companies such as Packback are here to help. As a student-founded learning company, Packback's mission is to awaken and fuel the lifelong curiosity in every student no matter the circumstances. Please let us know how we can support you and your students by sending an email to curious@packback.co.