This new partnership between Truckee Meadows Community College and Packback will enable faculty to create deeply engaging online learning experiences; spark curiosity and facilitate inquiry-based learning.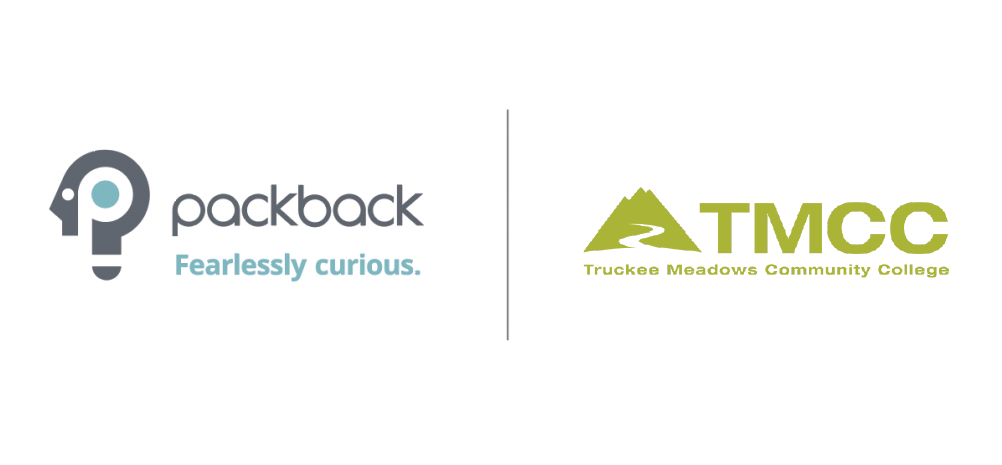 Truckee Meadows Community College (TMCC), which serves nearly 12,000 students across the greater Reno-Sparks area, is partnering with Packback to provide students with resources and support to engage in fulfilling class inquiry-based discussions online. The new partnership will use Packback to provide real-time feedback to students while engaging in course discussions, to increase participation and improve academic outcomes.
"The past year has transformed so much of the higher education experience, and made it clear that many elements of remote learning are here to stay," said TMCC President, Dr. Karin Hilgersom. "As we celebrate our 50th anniversary this year, we're expanding our partnership with Packback because its platform has been exactly what our instructors need; this AI tool brings both deep research and sophisticated technology to bear on helping faculty build community and boost engagement in online classrooms."
"We've found that online discussion has become an even more critical part of our efforts to help students engage in their coursework throughout the past year," said Dr. Laura Briggs, a TMCC biology professor who has pioneered the institution's use of Packback for online discussion. "Packback's platform taps into students' innate curiosity and motivation, helping students boost their academic performance and building a sense of community and connection even at a distance."
Founded 50 years ago to help residents of northern Nevada access higher education as well as training and job opportunities, TMCC offers more than 70 programs of study and has awarded 2,500 degrees and certificates in the past year alone. As an institution that serves a high proportion of commuters and remote learners, TMCC was uniquely positioned to support students throughout the uncertainty caused by the COVID-19 pandemic, and continues to offer in-person, hybrid, and fully online programs designed to meet the needs of working learners.
"As an institution committed to new ideas that support student learning and boost engagement, TMCC is at the forefront of innovations that can help more students succeed in class and complete their degree," said Kasey Gandham, co-founder of Packback. "This partnership is about enhancing the great work of TMCC faculty by providing a new resource to help them not just foster engagement and spark motivation—but also build a more equitable, participatory classroom experience."
---
Learn more about Packback and Truckee Meadows Community College