The white paper, now available for download, highlights data from a study exploring the impact of the use of Packback on grade outcomes, student engagement, and discussion quality.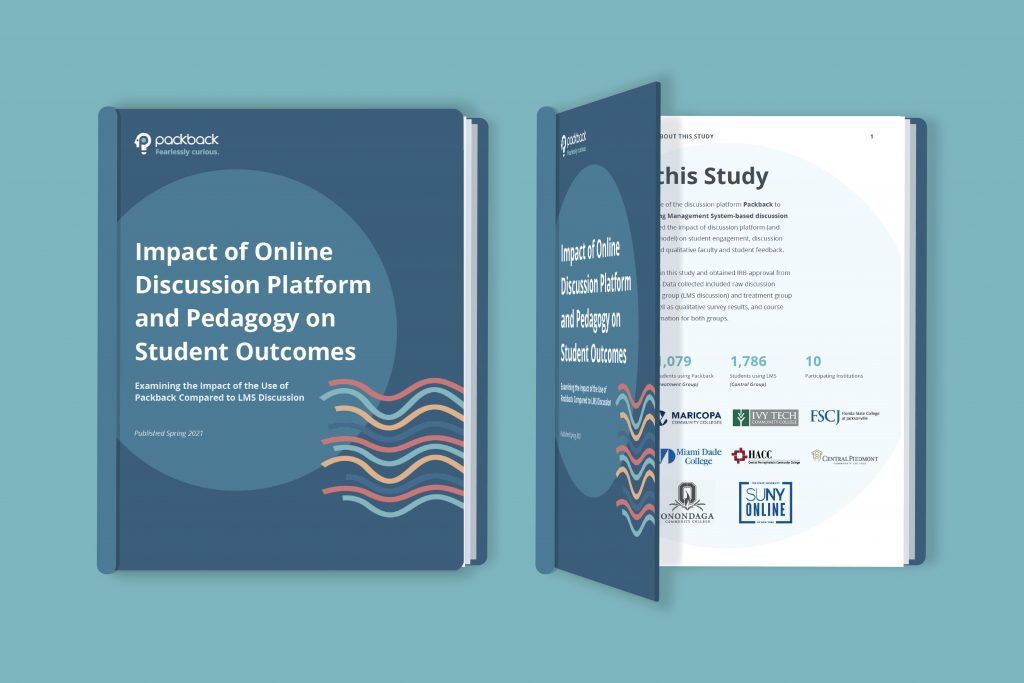 ---
In Fall 2019 and Spring 2020, 10 institutions participated in a research study with Packback, now the findings from that study are available to the public as a downloadable white paper.
"Impact of Online Discussion Platform and Pedagogy on Student Outcomes" details the outcomes of the study in order to deepen understanding of online discussion and how to maximize it.
The full white paper is available for immediate download and can be found here.
"This study compared the use of the discussion platform Packback to institutions' current Learning Management System-based discussion solution.

The study examined the impact of discussion platform (and corresponding interaction model) on student engagement, discussion quality, grade outcomes, and qualitative faculty and student feedback.

10 institutions participated in this study and obtained IRB-approval from their respective institutions."

Excerpt from "Impact of Online Discussion Platform and Pedagogy on Student Outcomes"
---