Over the past year, professors had to pivot quickly to a new normal, teaching and learning in a remote world, and Packback was there every step of the way. And while circumstances changed, the quality of engagement on Packback didn't — check out how Packback continued to achieve unparalleled student outcomes throughout the pandemic: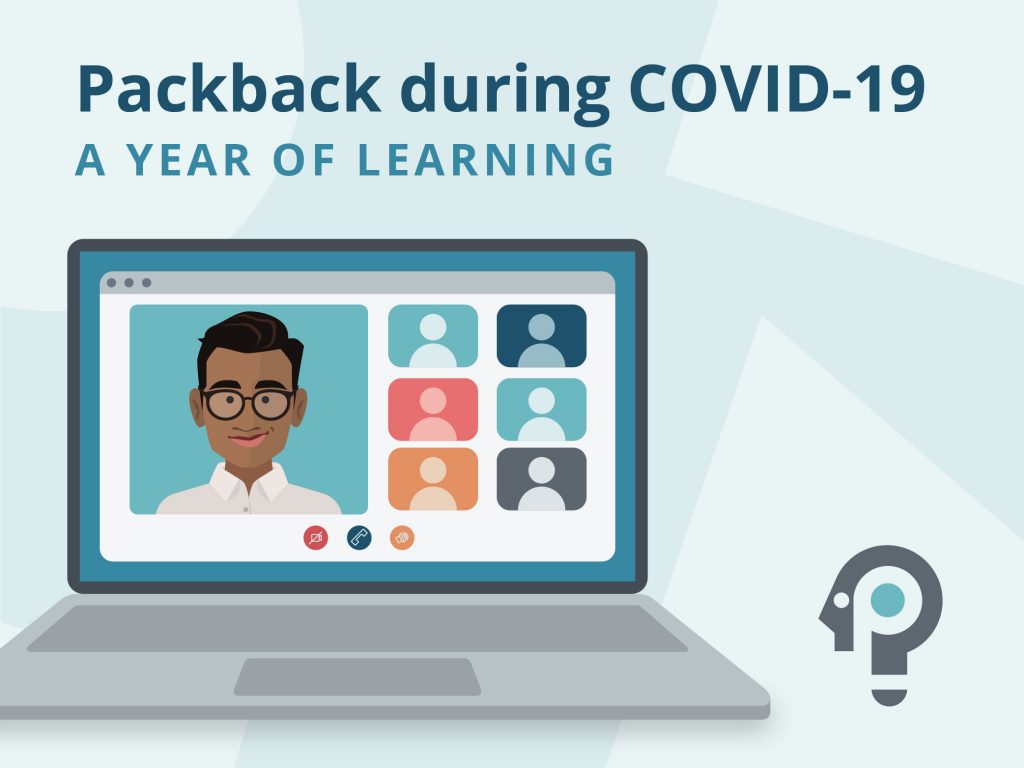 Engagement on Packback during COVID-19 was consistently high compared to pre-pandemic activity.
Packback proves to be steadfast and resilient. When compared to traditional LMS discussion, we demonstrated consistently high levels of engagement both before and during the pandemic.
So while the world around us may change, Packback users can feel confident that their students are maintaining their performance.
Engagement and outcomes on Packback were stronger than on traditional LMS discussion boards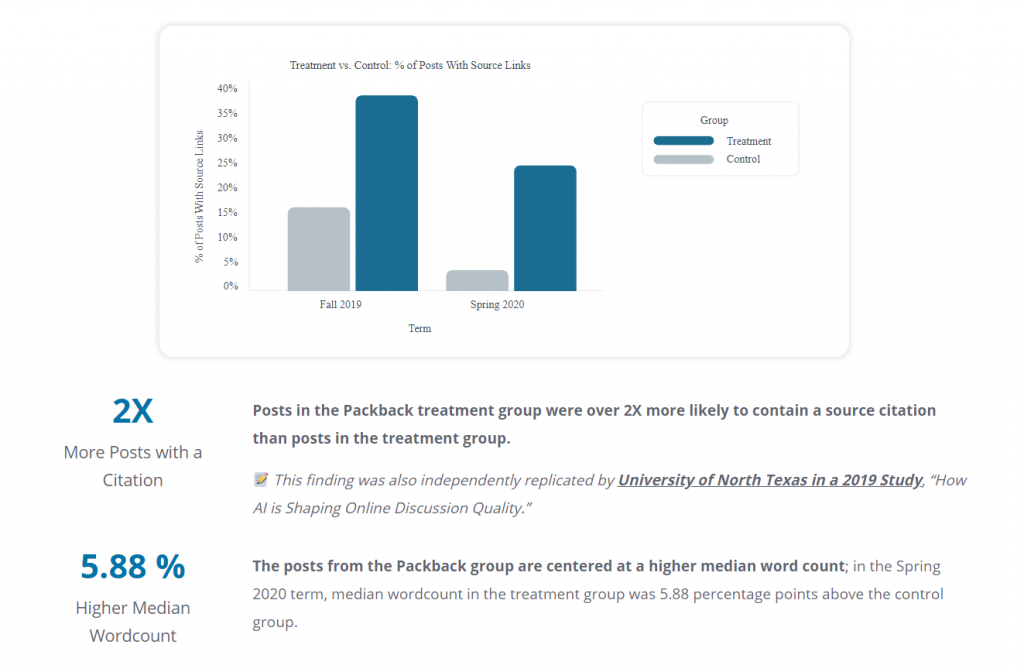 Ten institutions participated in an IRB-approved comparative study of the use of Packback versus traditional LMS discussion.
The study proved that Packback boasts increased student engagement, increased discussion rigor and quality, improved final grade outcomes, and overall positive student and faculty satisfaction.
Packback fosters a genuine sense of community, even while apart.
While students learn to relate to the course material around them on Packback, they also learn to relate to one another. Packback's interactive discussion features help foster a genuine sense of community — and that element of human connection (built online) was invaluable this past year. Hear what some of our users shared:
"Students have a sense of community within Packback that they just don't have elsewhere. It's given them the opportunity to get to know each other. It helped them increase their level of writing, but also helped them build a community they just don't have anywhere else right now."

Jaida Sloan, Student and TA, The University of North Carolina at Charlotte. Hear Jaida speak in a webinar on the Packback student experience.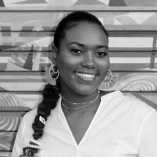 "When we had to transition in the middle of a semester to everything online, my students appreciated that one piece of their curriculum [Packback] stayed the same […] It was a place they could rely on and use to check back in. They felt like it was a safe space."

Dr. Kathleen West, Professor of Psychology, Winthrop University. Hear Dr. West speak in a webinar on using Packback in online courses.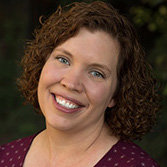 Packback works great in both online and face-to-face courses and is easy to set up, helping classes be resilient to change.
Packback works with equally strong results in both face-to-face courses and online courses, in courses ranging from very small to very large. Packback is used across 75 disciplines to support inquiry-based learning.
Packback is easy to adopt; with a guided setup process and 1:1 support from a dedicated Packback team member, it's not too late to incorporate Packback into your syllabus for this fall term.