Packback Instruct
Packback Instruct is a powerful new way to get the most out of your Packback discussion community with all-new, best-in-class tools for instructor-to-student interaction.
Make Packback your single hub for inquiry-based learning and student engagement with Packback Instruct!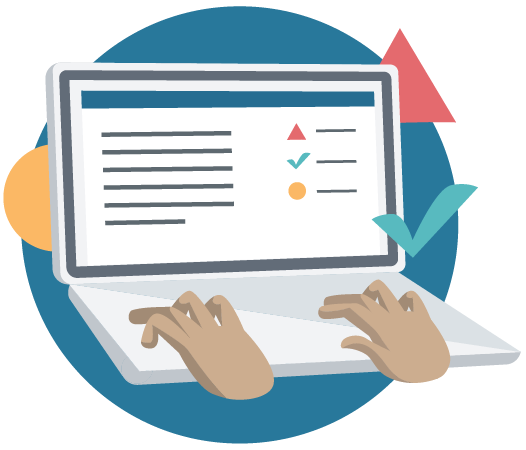 Classic Experience
Packback Questions
$29
Per Student Per Course
---
What's inside:
✓ Packback's Digital TA (AI): AI-assisted community Moderation, Instant Feedback, and Instructor Recommendations.
✓ Best-in-Class Discussion Engagement Features: Critical debates, rich text editing, custom avatars, and more.
✓ Powerful Instructor Tools: Custom Feedback, Automated Grading, and a dedicated Packback team member.
Best Value!
*Packback Instruct
$39
Per Student Per Course
---
What's inside:
Everything included with Packback Questions, plus :
✓ Discussion Polls: Host dynamic synchronous and large-scale discussions with Discussion Polls.
✓ Instructor Analytics: Understand how your class performs with a powerful and interactive analytics dashboard.
✓ Match & Message: Manage feedback at scale! Find students who match criteria and send them customized email feedback.
How will Packback Instruct transform
your class discussion?
Discussion Polls
Host engaging in-class and out-of-class debates with Discussion Polls

Interactive Insights Dashboard
Turn your community data into actionable insights with the Interactive Insights Dashboard

Match & Message
Scale meaningful 1-to-1 instructor interactions with Match & Message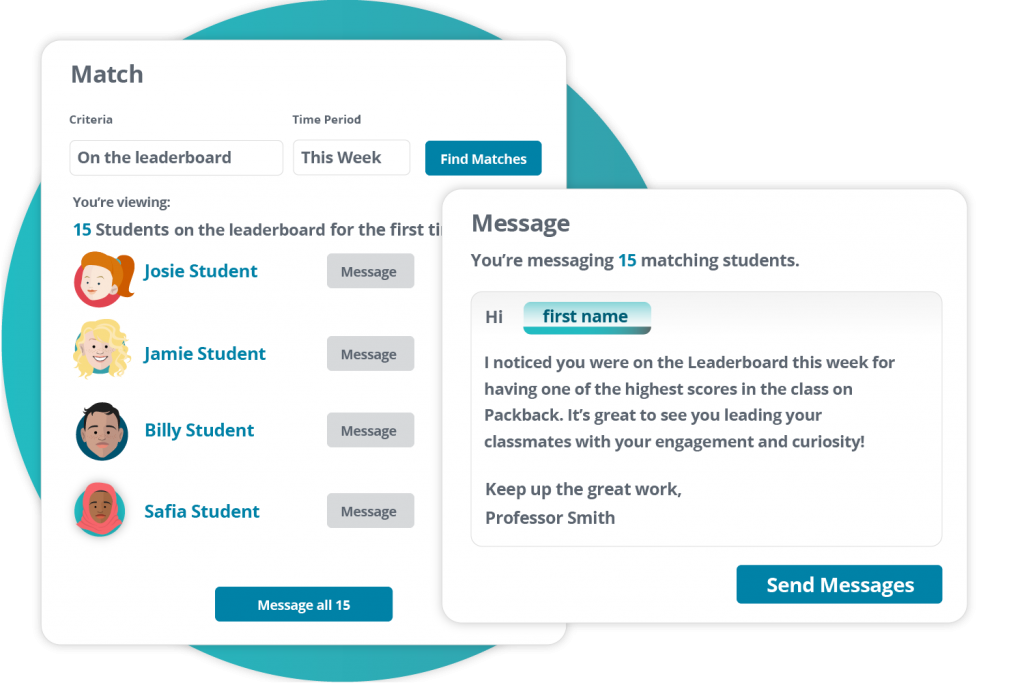 With Match & Message, you can find students whose participation meets specific criteria, and then compose an email to all of those students at once.
Instructors will be able to find and message students who…
• Haven't yet participated
• Didn't yet meet full requirements
• Were featured on the leaderboard
• Haven't yet received instructor feedback
▶️ Video: How Keith Hollowell Uses Match & Message to Connect with His Class
Schedule a 1:1 demo with a Packback team member to review the impacts of inquiry-based discussion, feedback to students, and class polling at scale during a personalized, 30-minute video call!