Packback Instruct
What is Packback Instruct?
Packback Instruct is a powerful new optional add-on to your Packback discussion community that makes Packback your single hub for inquiry-based learning and student engagement, and gives instructors more powerful tools for instructor-to-student interaction.
Schedule a demo of Packback Instruct
Is adding Packback Instruct to your Packback community right for your course?
Packback Questions Only
$29
Total Per Student Per Course
Used by over a million students to date! What's inside:
🤖 Packback's Digital TA (AI): AI-assisted community Moderation, Instant Feedback, and Instructor Recommendations.
💬 Best-in-Class Discussion Engagement Features: Critical debates, rich text editing, custom avatars, and more.
🤝 Powerful Instructor Tools: Custom Feedback, Automated Grading, and a dedicated Packback team member.
With Packback Instruct
$39
Total Per Student Per Course
Includes everything in Packback Questions, plus:
Discussion Polls: Host engaging synchronous and large-scale discussions with Discussion Polls.
Instructor Analytics: Understand how your class performs with a powerful and interactive analytics dashboard
Match & Message: Manage feedback at Scale! Find students who match criteria and send them customized email feedback.
A Peek Inside Packback Instruct
Discussion Polls
Host engaging in-class and out-of-class debates with Discussion Polls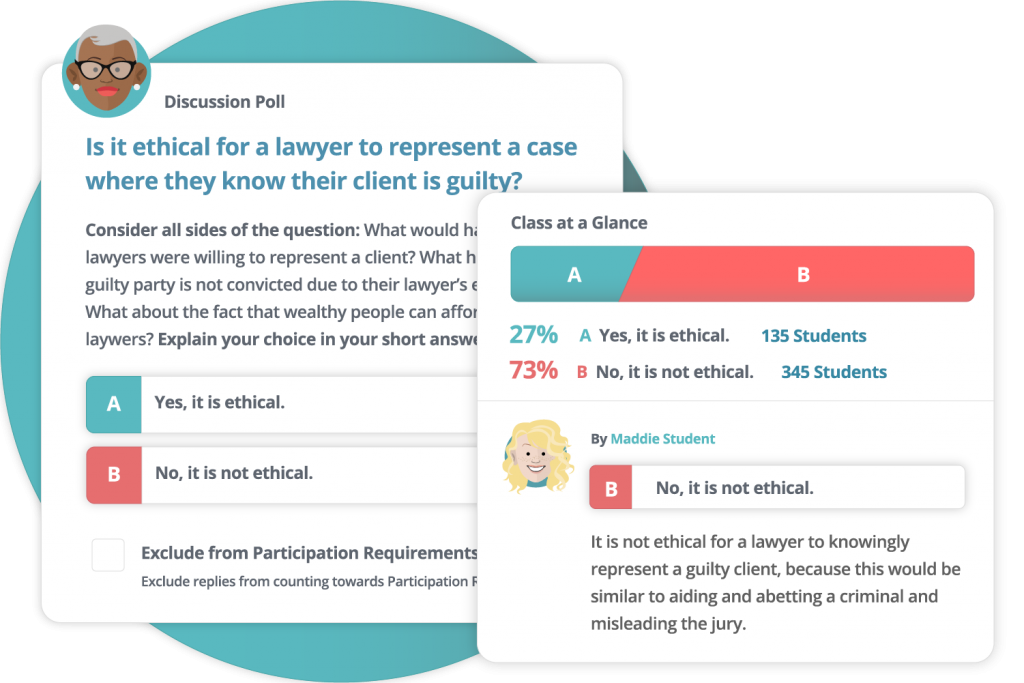 What are Discussion Polls?
Instructors can use discussion polls to engage students both during class and outside of class.
Use Homework Polls to post structured asynchronous polls that count towards students weekly assignments.
Use In-Class Polls to host engaging in-class debates and discussions, which can be graded from their own individual reports.
Use flexible options to limit poll replies before it is "active" or after it is "closed".
---
Match & Message
Scale meaningful 1-to-1 instructor interactions with Match & Message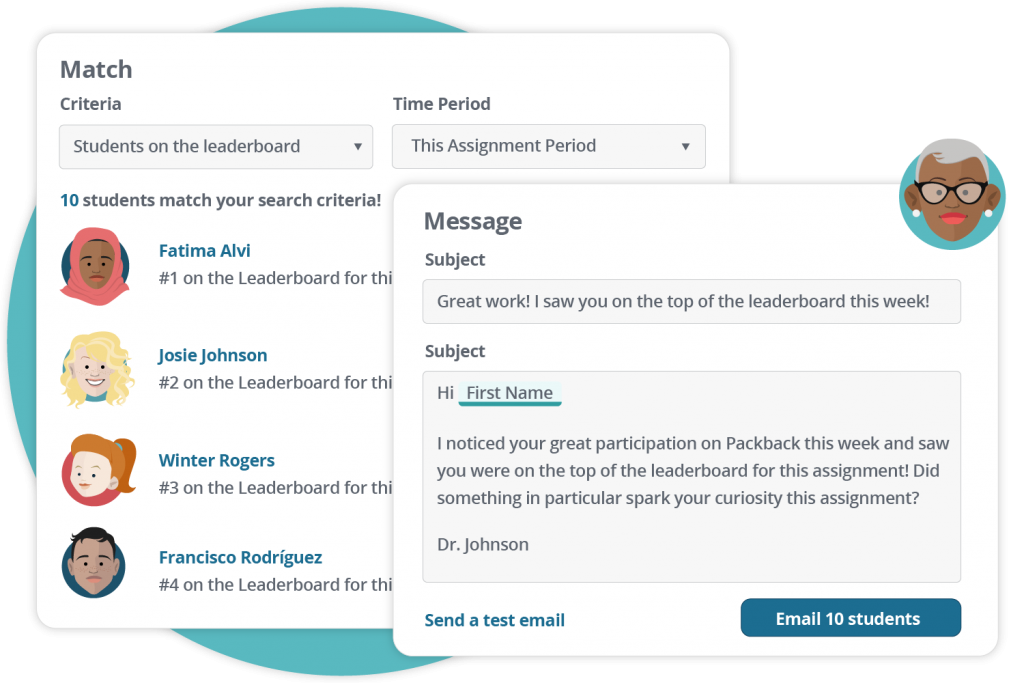 What is Match & Message?
With Match & Message, you can find students whose participation meets specific criteria, and then compose an email to all of those students at once.
Instructors will be able to find and message students…
• Who haven't yet participated
• Who didn't yet meet full requirements
• Who were on the leaderboard
• Who haven't yet received instructor feedback
---
Interactive Insights Dashboard
Turn your community data into actionable insights with the Interactive Insights Dashboard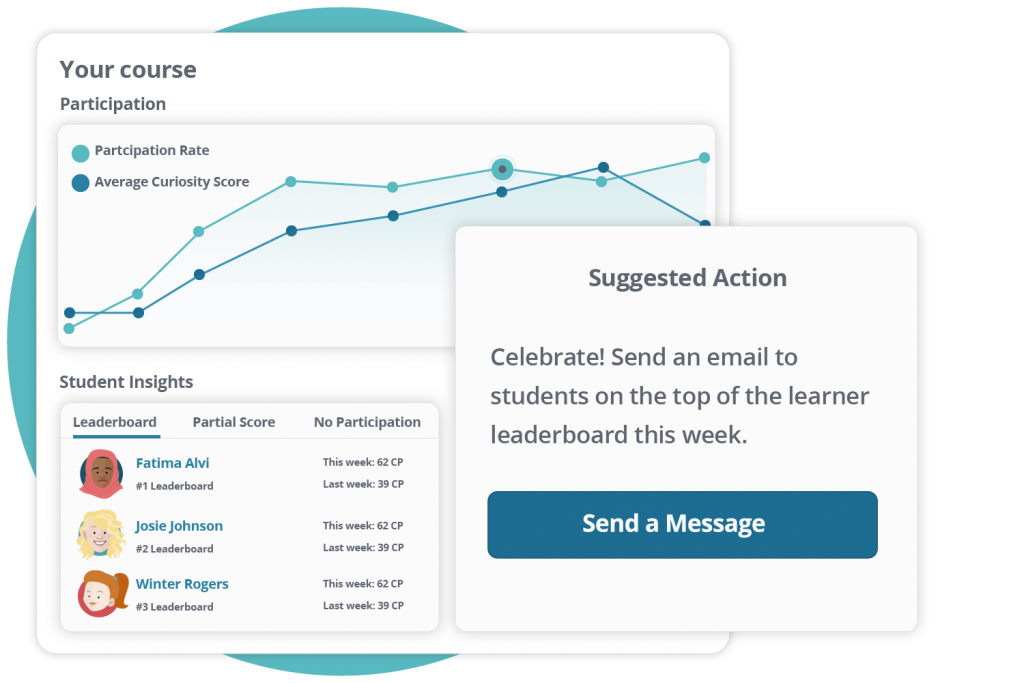 What is the Interactive Insights Dashboard?
Monitor trends in your overall course's participation and discussion quality, like tracking what days of the week students post their work and if quality is increasing over time.
Get detailed insights about individual students in your class, combined with the ability to reach out to those students at scale through Match & Message.
Request an invitation to the Packback Instruct Fall 2021 Beta Access Program
Are you a current Packback instructor already using Packback in the Fall 2021 term, and are interested in receiving an invitation to Beta Test the Packback Instruct feature suite? Request an invitation to join the invitation-only Beta Access Program for Packback Instruct.