Resources for Packback Instructors:
Tools and Features Overview


Tools and Features Overview
Packback offers a wide variety of tools and features to help instructors engage students and help them build important skills such as critical thinking and communication. Watch the videos below for an overview of some of our most impactful instructor-facing tools and features that you can use.
Key Instructor Tools for Weekly Engagement
Featuring and Pinning
Featuring posts is a great way for instructors to highlight questions and responses that represent the highest levels of Bloom's Taxonomy (Analysis, Evaluation, and Creation). Featured posts appear in the Featured Tab so they are always only one click away.
Pinning allows instructors to "Pin" one question thread at a time to the top of the community. This question thread will appear at the top of the community even as new questions are posted. This is a great way to highlight questions that instructors would like students to respond to or think more deeply about.
Tip: Access this feature from the "Options" dropdown on any post.
Give Feedback
The Give Feedback feature gives instructors more control over the feedback their students receive. Instructors can choose to provide private feedback to help an individual student or provide public praise to help the entire class understand why a post is great.
Tip: Access this feature from the "Options" dropdown on any post.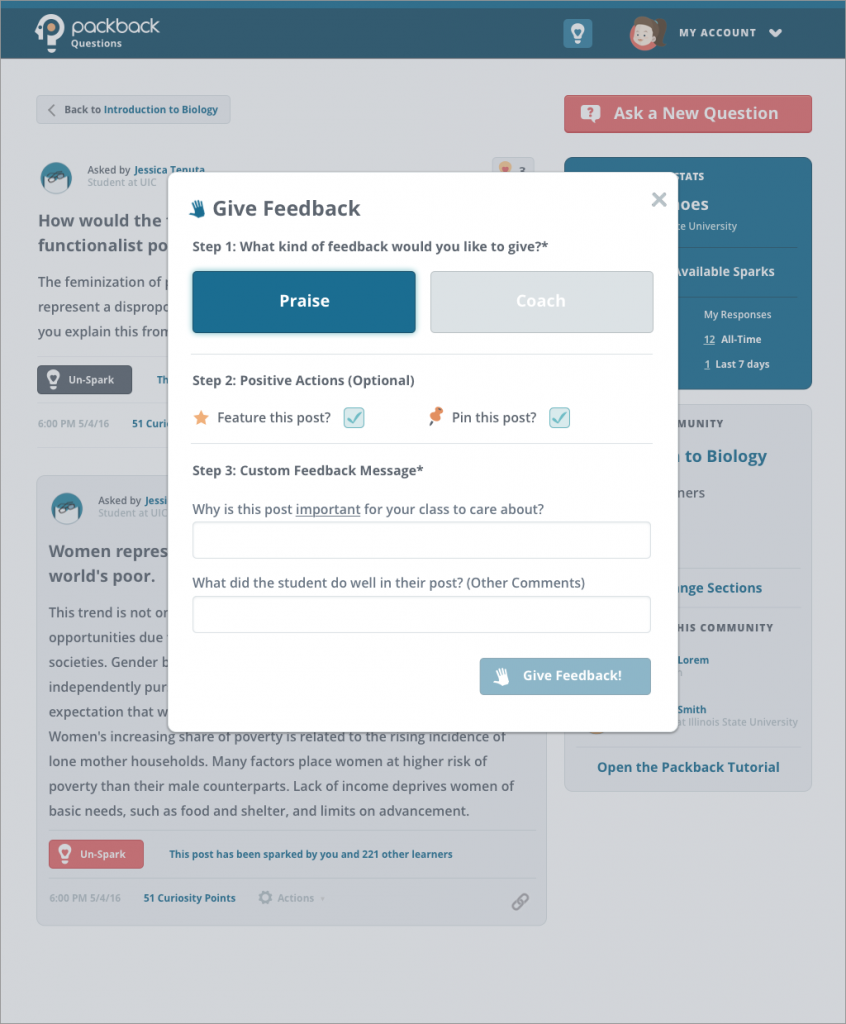 Moderating Posts
Each community has a team of people at Packback moderating the classes questions and answers for adherence to our community guidelines. Students and instructors are able to facilitate this process by using the Flag tool to notify our moderation team that a post in their community does not meet the community guidelines. The moderation team will then take action on removing the post or coaching students to re-write their post.
Tip: This feature works automatically all the time, but you can also manually flag a post. Access the manual flagging option from the "Options" dropdown on any post.
Participation Reports
Instructors have the option to generate a participation report in two different ways: Automated Reports and Custom Date Range Reports.
With the Automated Reports, instructors can input the weekly deadline, posting requirements, and assignment value and the grade will automatically populate after the deadline every week. Instructors will receive a weekly email reminder once it's completed.
With the Custom Date Range Reports, instructors can manually enter a date range and the report will show the participation for only that date range.
Tip: Access this feature from the "Professor Tools" page. To find this, look in the righthand sidebar of your community.
Ready to get set up for next term?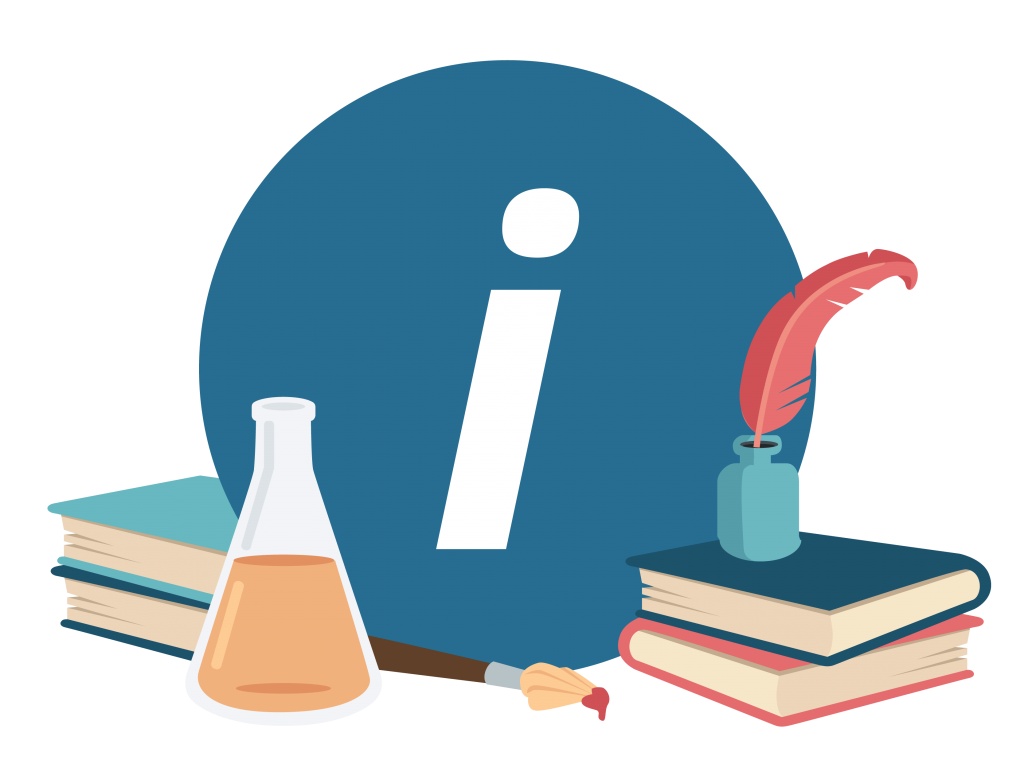 Get ready for next term by submitting information for your upcoming courses! Our team will create your communities and set up a meeting between you and your Experience Manager to ensure everything is set up properly for next term.