Packback's newest release Packback Instruct is a comprehensive add-on to the existing platform that gives instructors more power to support their students.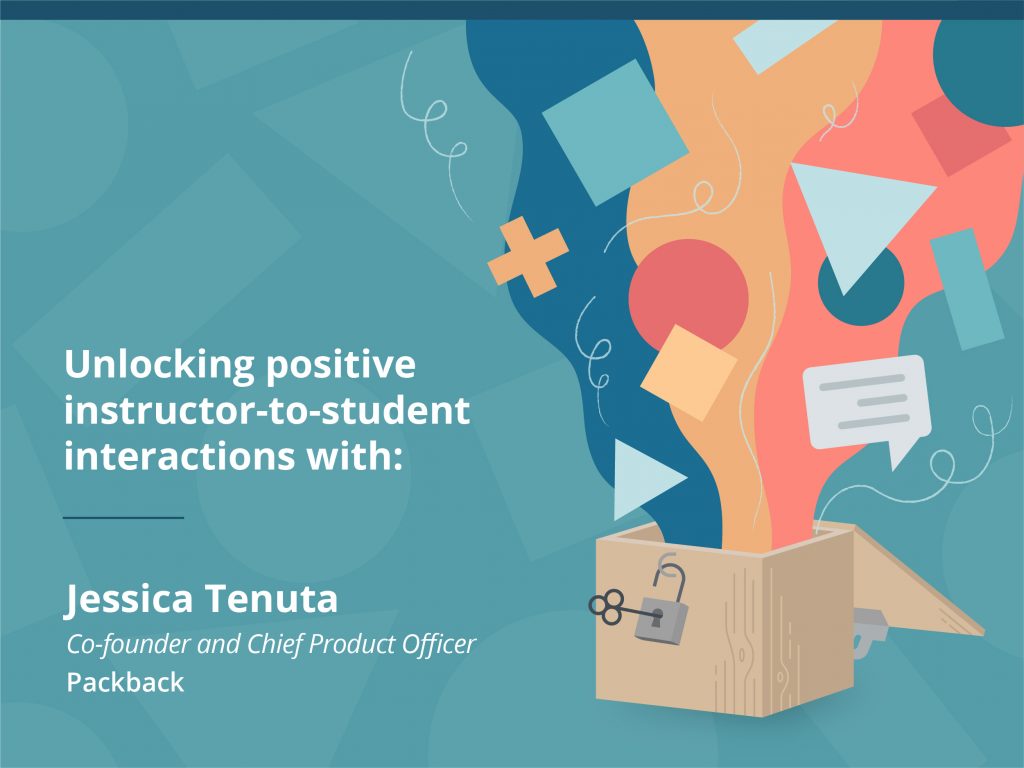 To learn more about Instruct, we sat down with Packback Co-founder and Chief Product Officer, Jessica Tenuta to discuss how the design team implemented user feedback to identify solutions to develop more positive connections between instructors and students.
How does Packback Instruct align with the initial goals Packback set out to achieve with Packback Questions?
Packback Questions gives instructors the ability to drive attention to the right places, recognize and reward students, and be an outside participant or observer of the discussions. While it is designed as a self-led experience, there are professors who want to take the conversation further to support deeper instructor-to-student interaction.
With Instruct, tools like Discussion Polls allow additional flexibility; instructors or TA's can post structured questions that can kick off a discussion or get the pulse of the class and gauge how students feel about something. Insights and Match & Message allow instructors to see which students may need more support or should be praised for their growth, and send personalized messages to them. It is all about balancing the interactions between students, their peers, and instructors to get the best outcomes for students.
How do Packback Questions and Packback Instruct create the ideal environment for inquiry-driven learning?
Packback Questions is still the foundation, and Packback Instruct expands on that, adding more powerful ways to connect, interact, and intervene. Instructors can now see which students are fully participating, the ones who may have slowly withdrawn, and those who have not engaged at all. Packback Instruct opens up visibility that we did not previously have on the platform and provides a path for instructors to support students who may have otherwise fallen through the cracks.
For some students, that instructor may be the only one who identifies they need support and takes action. That can be a very meaningful and life-changing relationship. But for professors with classes of hundreds of students, we wanted to create a way for them to have those moments of personalized outreach without it burdening their busy schedules.
How did Packback's instructors and students play a role in the creation of Packback Instruct?
The features that we added as part of Packback Instruct were direct answers to behaviors we saw happening that our platform was not meeting the needs of. Let's take Match & Message as an example: no one asked for this specific feature, but what we saw were instructors keeping physical notebooks to track who they had given feedback to, sparked, which students weren't participating, etc.
This was a real lightbulb moment for me – these were things we had the data on, and there were instructors who cared so much about having the ability to track these things that they found a way to meet that need outside of the platform. This revealed that instructors wanted to make sure all students were interacted with, and not just those most visible in the platform. We developed Match & Message as the answer to that problem.
Once we established the three tools we wanted to develop – alongside students and instructors – we started to make mockups and test them. It was a constant process of testing the features, receiving feedback, and changing them, until we had the most user-friendly solution.
What does the release of Packback Instruct signify for the future of AI-based and inquiry-driven discussion?
Our design philosophy is less around A.I. and more about putting students in the driver's seat and centering inquiry – AI is just a tool we deploy to help achieve this. We have been hearing from instructors that many of their students are coming from varied backgrounds and understanding. Some may need help just to get to the foundational level of a topic, while others have that solidified and need higher-level feedback. Instructors do their best to meet all these needs, but in large classes, with a huge variety of abilities it can be tough – that's where we want to use A.I. to support instructors.
The best role that A.I. can play in education is to make instructors' lives better. How do we redistribute some of their workloads and allow them to spend more of their time on the things that drive them most as an educator – like connections? On the student side, how can A.I. act as a co-pilot giving them feedback and helping them deliver their best work? We utilize A.I. to close the gap between what the student is able to do and what they want to be able to do, so the instructor can focus on providing the most impactful feedback possible.
What is the role of inquiry-driven learning in creating more accessible futures for higher education or K-12?
A critical approach to education is defined by students being able to be the teacher as much and the instructors, and instructors to learn from their students as equals. It opens up opportunities for students to bring their ideas to the table and have them be seen with respect and excitement. They are equals but in different roles – with the instructor there to push the student further and the student brings their perspective and excitement to learn.
We design our technology to be the most helpful tool to achieve these goals – but these goals are not just Packback. Student-led, instructor-facilitated, inquiry-driven experiences can be accomplished without Packback – but without our platform, it will be much more effort and work to make it happen. Our technology is the best way to reach these goals.
What's next for Packback?
Packback is always looking for ways to further assist instructors in supporting their students without burdening themselves. My mother was a K-12 teacher and I remember watching her fall asleep at the kitchen table grading papers. Imagine if you have a couple of hundred students and have to grade all those essays – it is an extensive workload and many educators don't have TA's. This forces instructors to make tough decisions about what they want to assign, what will be the most impactful, and how much of their own time they are able to give up to grade them.
The greatest thing Packback can do is build tools that make it possible for instructors to choose the best assignments for their students, instead of just the ones that are most tenable for them to grade. This is a role that A.I. can play, and that we want Packback to support.
---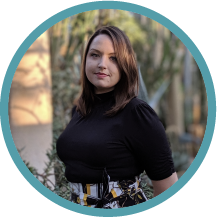 Jessica Tenuta is the Co-founder of Packback, an award-winning education company that builds software that supports student inquiry and writing skills. Jessica also serves as Packback's Chief Product Officer, guiding the strategy and development of Packback's product. Jessica has been named on the 2020 "Forbes 30 under 30" list in the Education category, the 2017 "Techweek 100" list, and the 2015 Chicago Inno "50 on Fire" list.