Connecting with my students outside of class was always a part of my daily routine on campus. Not only did these conversations allow me to get to know my students as more than just faces in the classroom, but they gave me the unique ability to maintain a genuine, caring presence in their lives. Now, in a remote setting, making sure that these essential points of informal contact don't become ancient history has become more important than ever.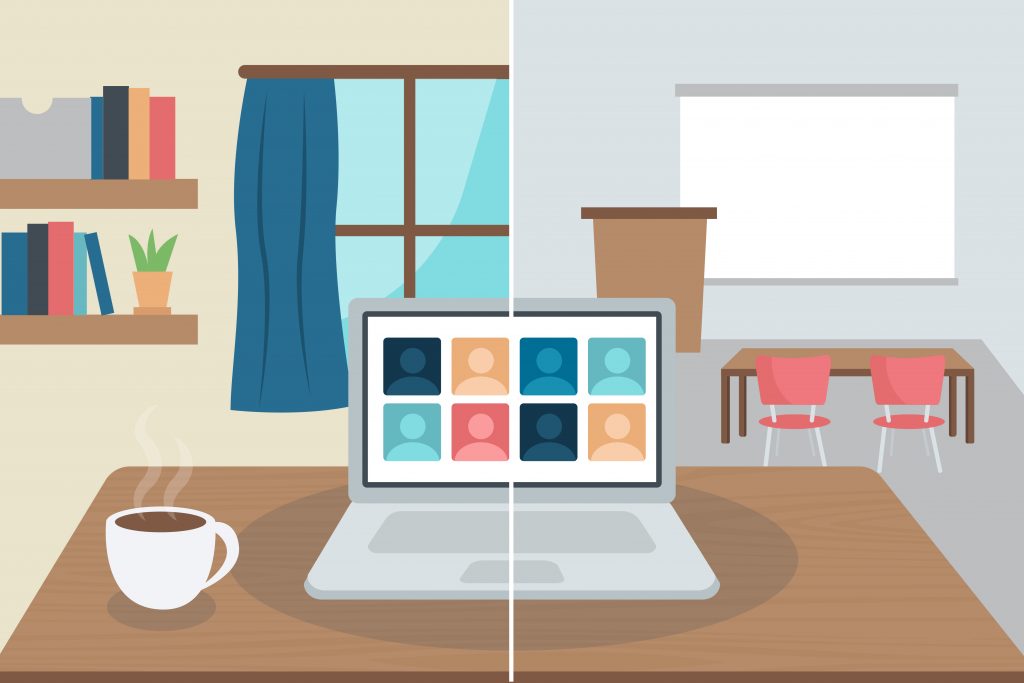 Written by Dr. Carol Higham
I teach large classes on a large urban campus. When I first started teaching, I bemoaned that I didn't have informal contact with students: our campus was too big, too many students aren't residential… But the longer I taught my courses, the better I got at having daily contact with students outside of class. On my quarter-mile hike to my largest class, I would scan the crowds for students who look familiar, make eye contact, and say "hello." I talked to students before and after class. I asked them about their interests, variance in on and off-campus housing, and what was keeping them up at night.
I have been known to stalk a student through the crowd to ask what is preventing them from coming to class, waving them down on my way to the parking garage, talking to them in the bathroom. And they have responded. It reached the point where a few semesters ago, a colleague complained that walking to lunch with me was like walking with the mayor of a small town.
Then the pandemic hit.
Suddenly, I realized that those informal moments of contact were more important than I realized. They gave me and my students a chance to interact before we got down to business. I saw them with their friends, with their teammates, at their on-campus job — and they saw me out of my office, acting like a real person! These casual points of contact also gave me a chance for small talk before we discussed hard topics like a missing paper, a failed exam, and other stressors. Zoom took that all away. And I've quickly been reminded of the limitations of email as a communication tool.
I don't blame students. If I were doing poorly in a class and I saw an email from my professor, I would at least delay opening it. It couldn't be good news, right? But in the past, if I sent such an email, I could count on physically tracking down the student, chatting it over with them, making them comfortable before we talked about the harder stuff.
It is now easier for students to put up walls. And it is easier for me to walk away from a struggling student because when they don't respond, it seems like a rejection of my effort. It is not a surprise that withdrawals and failures are up this semester, not just in my classes, but across the board.
I have thought a lot about this problem and have spent the last few months trying my best to address it. Here's what I'm doing to make informal communication possible even during the pandemic — in the hopes that it might help other instructors grappling with the same challenges.
Treat your Zoom class like a physical one
I started launching my Zoom meetings 15 minutes before class and greeting each student as they came in. I reward those who answer back and sometimes ask questions to lure people into talking. In my 90+ person class, this process can be a little exhausting, but it seems to have helped with student buy-in.
Create informal spaces
In my research classes, I have begun hosting "Coffee with Dr. H." where I leave my Zoom class open, have my coffee, and allow people to pop in and ask questions. About fifty percent of the interactions have nothing to do with the class. I get questions about my research, my family, or how I like teaching on Zoom. It has upped the core number of students who stay engaged and enrolled in the class.
Maintain a forum where students can freely discuss their interests
One day this semester, when we had an optional class, a core group of about 12 students showed up and we talked about the class, the pandemic, people's plans before the pandemic. That core group has grown significantly and continues to come to class every day. It was my first introduction to the idea of maintaining regular opportunities to connect with students outside of class — and I've kept it up ever since.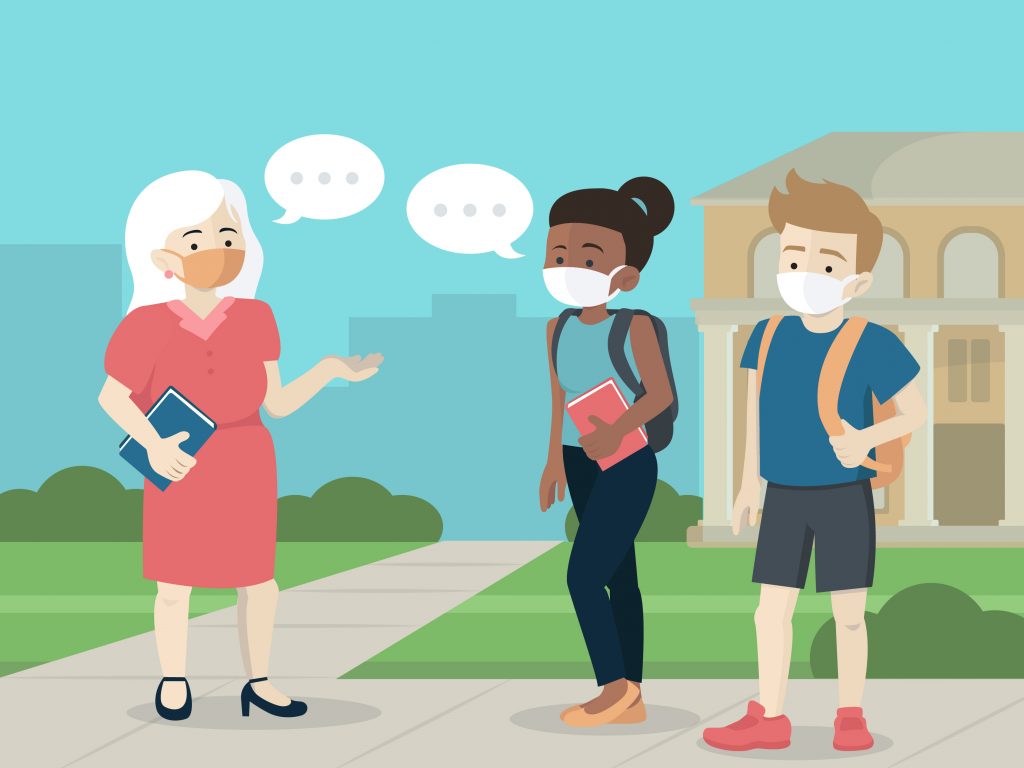 Packback has made a big difference in helping me bring that idea to life. Because of an environment that lets students discuss freely amongst themselves with little moderation from the professor, I can keep tabs on the conversation and see what students are struggling with — or even jump into a discussion when the situation calls for it. Sometimes, when I actively participate in a student-led conversation, word seems to spread and more people migrate to that discussion. Ha! I've even leveled up my use of class discussion by taking student questions from our forum into class and using a little "clapper" to reward the students with the most improvement or the most interesting question.
In the future, I look forward to borrowing a technique from Dr. Sheila McManus of the University of Leithbridge. Dr. McManus bravely allows her students, on the first day, to anonymously submit any question about her or her class. Over the course of the semester, she randomly answers one each class. I believe that this kind of vulnerable exercise will humanize me from the talking head that I worry I can appear to be.
Next semester, I am going to create mini-discussion sessions within classes using breakout rooms, where I will join a group and we will all answer an icebreaker. I am hoping this will help as well.
The biggest issue, especially in light of a pandemic that has forced us all online in the blink of an eye, is finding a way to connect with students so they do not feel so alienated by a screen. This works both ways. I think many instructors feel alone and alienated in front of screens. Connecting instructors with students, and encouraging more informal connections even in remote settings, might just take away the fear of isolation and help us all survive this brave new world.
---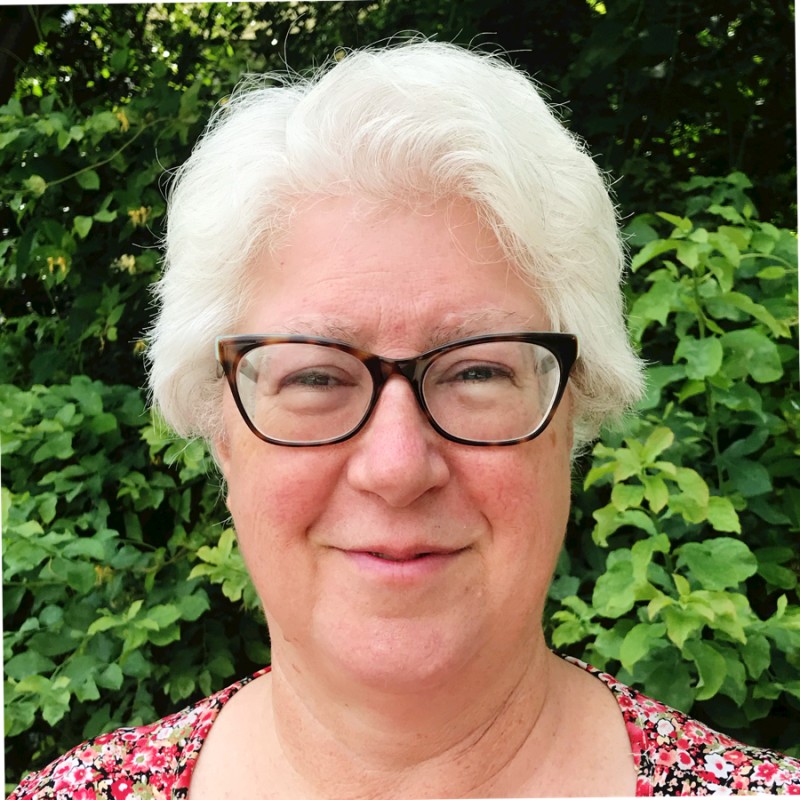 About the author: Dr. Carol L. Higham teaches Native American and American history at UNC-Charlotte as a Lecturer. She has won teaching awards at Winona State University, Texas A & M University, and UNC-Charlotte, and co-chaired an NEH seminar for high school teachers on integrating the American frontier into World History classes. She co-authored Conquests and Consequences: The West from Frontier to Region (Harlan Davidson, Inc., 2009) and co-edited One West, Two Myths, Vol. 1 and 2, (University of Calgary Press, 2001, 2004) and a series of books on the American frontier for Wiley. Additionally, she wrote Noble Wretched and Redeemable (University of New Mexico/University of Calgary, 2000) and The Civil War in the West (Praeger, 2013). Her articles have appeared in Pacific Historical Review and Canadian Review of American Studies