Teaching online unexpectedly? Packback can help.
See a Demo of Packback
Fill out this short form, and a member of our team will reach out to set up a 20-minute screen share call.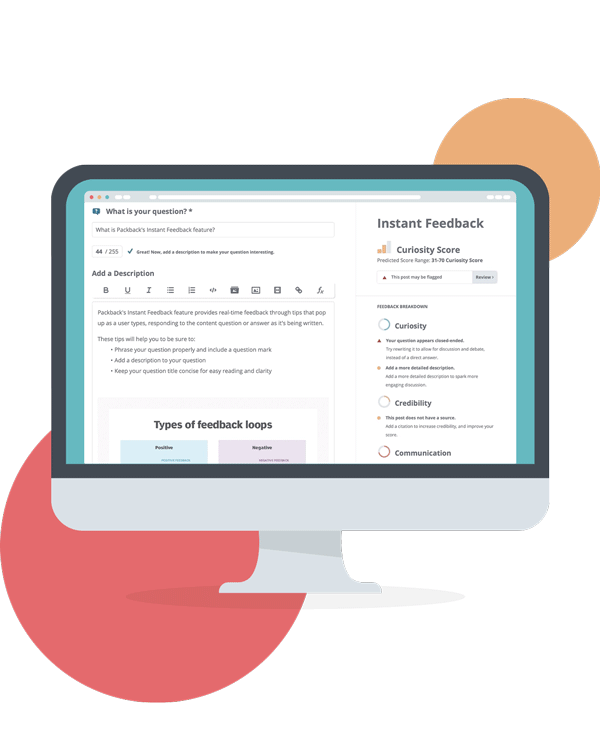 What is Packback?
Packback enables Inquiry-Based Online Discussion to keep students engaged online. Using AI, our platform acts as your "Digital TA" to coach students to ask their own open-ended questions, auto-moderate the discussion, and help you amplify the impact of your feedback.
"Grading discussion postings has become drastically less time consuming, which has always been a challenging process in the past."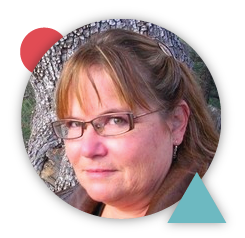 Crystal Scheib
Instructor of Anthropology
---
Happier Instructors
93% of professors keep using Packback for their course for future semesters after trying it for one semester.
84% of instructors agreed or strongly agreed that discussions on Packback were more dynamic and genuine than LMS discussion. (In a research study involving 10 institutions)
Better Discussion
Students on Packback cite sources 2X more often than their peers on traditional discussion boards. (Independent Study)
Students' posts are 2X more likely to receive a reply from peers compared to traditional discussion boards. (In a research study involving 10 institutions)
Improved Motivation
Students on Packback write with more consistency versus traditional discussion boards. (Independent Study).
Students on Packback write 70% more total words in a given term then on traditional discussion boards. (Study with large online institution)
---

Highlighted Press Feature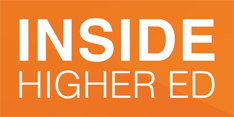 Dr. Kathleen Ives, former executive director and CEO of Online Learning Consortium (OLC), recently highlighted Packback in her piece, "Moving Classes Online Is Hard. Online Discussion Can Help." in Inside Higher Ed.
"When implementing online discussion, make sure to accompany the work of encouraging motivation, autonomy and inquiry with a medium that helps facilitate those goals. For example, Kathy Cecil-Sanchez, vice president of instruction at Lone Star College-University Park, is one of a number of institutional leaders working with the online discussion start-up Packback to foster more effective online discussion."

An excerpt from "Moving classes online is hard. Online discussion can help."
---
Why does online discussion help classes transition online?
Packback's product is designed to bring academic research on online discussion, student interaction, and intrinsic motivation out of the realm of theory and into the most practical, scalable, enjoyable discussion platform for instructors and students.
The existence of an effective student-led community for an online course is a predictor of course efficacy.
When students are exposed to engaged peers within course online discussion, they perform better overall in the course.
Packback's platform has been designed to this research-backed style of open-ended student discussion possible at scale, without adding burden to instructors.