📄 New Whitepaper: 'How Academia is Adapting to Generative AI", with foreword from Dr. Adam Fein. Download Now
Packback's purpose is to help every student develop their unique voice…and the writing skills to express it.
Packback is an AI writing tutor for every student, and AI grading assistant for every instructor. Explore our award-winning discussion platform, Questions, and our AI-powered platform for essays and writing assignments that coaches writing and research skills, Deep Dives.
---
Enabling instructors to teach thinking through writing
Packback Questions
Inquiry-Based Discussion
Engage curiosity, increase motivation, and support writing practice with our award-winning discussion platform.
---
Packback Deep Dives
Writing Assignments
Improve and assess students' written communication and research skills on essays and writing assignments.
---
Packback Instruct
Class Engagement
Provide every student with the exact support and praise they need to succeed with highly scalable instructor tools.
---
---
AI Feedback + Instructor Feedback = Better Together
Packback partnered with 11 institutions in a multi-year study to measure student outcomes. Significant improvements in writing quality and rigor, final grade outcomes, and student satisfaction were observed.
2X
More rigorous writing
2X more student posts on Packback contain source citations, compared to the LMS. Posts on Packback are also longer on average, with 1.3X more replies per thread.
91%
Students love Packback
91% of students responded positively when asked if they prefer Packback to LMS discussion in a recent survey. Students consistently rate Packback highly on value and satisfaction.
A's & B's
More A's and B's; Fewer F's
Students in classes using Packback earned more A's and B's, and fewer D's, F's, and W's, compared to students only using the LMS.
93%
Educators love Packback
93% of the educators who try Packback in one of their classes continue to use Packback in one or more of their future classes.
---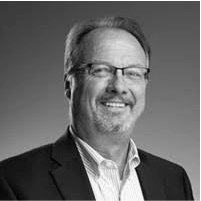 "I feel very much like I am leveraging my time with Packback. There are many things I do as an instructor that take a lot of time and have a little impact. But there are far fewer things I do that take a little time and have a large impact. Packback is certainly in the latter category."
Educators at over 300 institutions in the US and Canada proudly use Packback

---
IMS Global Certified
1.3 and 1.1 certified. Support for Google Classroom available.
Secure, Private, Reliable
Packback adheres to FERPA, GDPR, PIPEDA, and PCI standards.
Accessible for All Students
Packback aligns to the AA level of the WCAG.
Schedule a demo of the Packback Platform
Schedule a 1:1 demo with a Packback team member to see the Packback Platform through a personalized 30-minute video call.
Or if you prefer, you can create your course on Packback and start playing around with the platform directly.
---
Interested in joining our kind, curious, creative team? Explore our open roles.