Packback's Pedagogical Approach
Packback offers a different approach to discussion and writing, backed by research on motivation and learning.
Packback offers a different approach to discussion and writing, backed by research on motivation and learning.
Purpose
Packback places a focus on connecting to the unique purpose that motivates each student. Through an inquiry-based approach, Packback prompts students to ask questions that inspire them about the course material. The process of formulating questions is core to the process of self-motivated learning and metacognition.
Academic models:
Garrison's Practical Inquiry Model
Bloom's Taxonomy of Cognition
Autonomy
Students have autonomy within Packback discussion to choose what question to ask based on the course material, and which questions they are excited to answer. Personal autonomy has been shown to be critical to intrinsic motivation, in both learning science and psychology.

Academic models:
Self-Determination Theory
The Community of Inquiry Model

Mastery
Artificial Intelligence (AI) feedback is an answer to Bloom's 2 Sigma Problem, allowing students to receive instant, personalized feedback while they write allowing them to continue to iterate on their work. Through AI, students get feedback when and where they need it, decoupling feedback from assessment.
Academic models:
Bloom's 2-Sigma Problem
Mastery Learning
---
On Packback Questions, students ask the discussion questions.
The key difference in the Packback model is that students ask the discussion questions, rather than the instructors. Through this model, students don't just learn through writing replies; they learn by formulating novel questions about course concepts.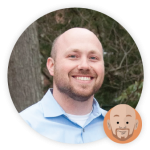 Instructor's view on this student's post
Jadrian Wooten, PhD.
Associate Teaching Professor of Economics,
Penn State University
"A portion of my first week of lecture includes a discussion on differences between command economies (USSR) and market economies (USA). I can share videos and podcasts with them, but the message is more impactful when it's echoed by students. Yevehnii's story would go unheard in a class of 800+ students, but stories like his can be amplified with Packback. "
About this post: This highlighted question was submitted by Yevhenii Ostroverkhov, a student in Dr. Jadrian Wooten's Principles of Economics course at Penn State University. This post (and Yevhenii's name) is displayed here with permission. This question received 38 responses from other students in the course.
Resource: How specific online discussion methodologies affect outcomes

Read the guide co-authored by Dr. Marie Cini, Provost Emerita of University of Maryland Global Campus Packback's Chief Product Officer, Jessica Tenuta, exploring the differences between common discussion implementation models and how these differences shape course outcomes.

Read the Guide
---
What are education leaders saying about Packback?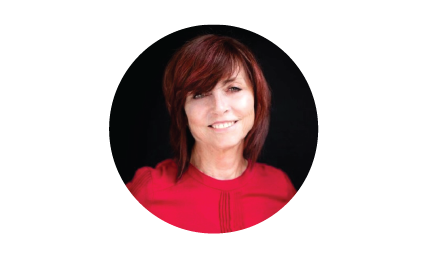 Dr. Kathleen Ives
Former CEO of the Online Learning Consortium, and Director of National Laboratory of Education Transformation
·
"When implementing online discussion, make sure to accompany the work of encouraging motivation, autonomy and inquiry with a medium that helps facilitate those goals. For example, Kathy Cecil-Sanchez, vice president of instruction at Lone Star College-University Park, is one of a number of institutional leaders working with the online discussion start-up Packback to foster more effective online discussion. Early results from a forthcoming research study indicate that the tool has helped colleges achieve a statistically significant increase in student grades, as well as increases in overall discussion performance."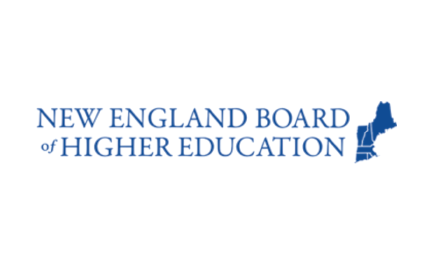 New England Board of Higher Education Journal
The New England Board of Higher Education recently partnered with Packback to offer inquiry-driven discussion to member campuses.
·
"Evidence suggests that behavioral nudging with tools like AI chatbots can motivate students to complete critical tasks that lead to improved retention and completion. Similarly, inquiry-based discussion platforms like Packback have proven effective at cultivating students' internal curiosity and sparking motivation.
In the words of Charles Goodnight, a biology professor at the University of Vermont, such platforms have shown promise in creating "engaging communities in remote classes—by encouraging students to go beyond lecture and lead the class in directions that interest them the most."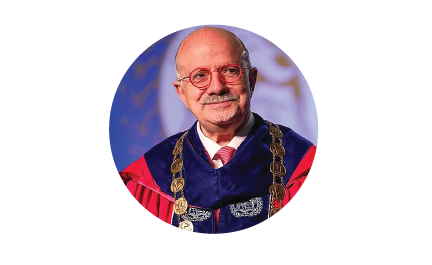 Dr. Eduardo Padrón
President Emeritus of Miami Dade College, and Presidential Medal of Freedom recipient
·
"At a time when the need for effective online learning has never been greater, we have a unique and urgent opportunity to bring together academic leaders and technology experts to create more intentional online pedagogy.
Packback is uniquely positioned to lead this effort because of its own commitment to developing technology in collaboration with faculty and administrators, and building an effective and unique platform that maximizes student engagement in the learning process."
---
Schedule a call to learn more about Packback
Schedule a call to see how the Packback discussion pedagogy, platform, and people work together to create a holistic solution to help instructors bring inquiry-driven learning to their classes. A member of our team will be happy to provide a demonstration of the platform and a walk-through of how to implement Packback in a new course.